Let's go to the 'Festival Clic'
Alfredo Fernandez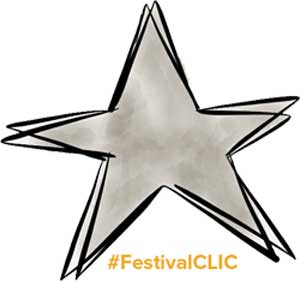 HAVANA TIMES — If you are in Havana from June 21 to 23 of this month, you shouldn't miss the "Festival Clic" (to be held at 4606 1st Street between 46th and 60th streets in Havana's Playa neighborhood).
This is the first event organized in Cuba having as its theme the use of "New Information Technologies" (NITs) and social networks that doesn't preclude the right to admission.
The unusual feature that distinguishes this event from previous ones on this theme in Cuba is that all of the organizers are members of civil society who are interested in open dialogue with all possible views on the subject. They view it as urgent that the Cuban nation become a part of Web 2.0.*
The event, which is currently being promoted in Cuba either by email or on USB flash drives, comes with the caveat that  "It has no ideological or political character, only a technological one."
The event is not intended as a forum to complain about what is happening to us but will be a forum for approaches to consider in the future.
The call reads, "In no way does this mean we won't raise our voices against the harsh reality of being the nation with the least connectivity to the web in this hemisphere," with the invitation then noting that the activity will be "like the table of the poet Walt Whitman, where there's room for everyone, without exception."
In this way the "Festival Clic" is seen as an event that will mark possible clues when it comes to tackling the dangerous liaisons between the Internet and Cubans.
For the promotion of Web 2.0 Clic Festival, its organizers have had the joint support of the website http://eventoblog.com, the Spanish Event Blog (EBE).
The site promoting the Clip Festival online is http://festivalclic.com, using Twitter accounts such as: @FestivalCLIC and #FestivalCLIC.
Given the potential for threats and discrediting actions on the part of the Cuban government, the organizers of the event have opted for "visibility and transparency" as the sole protections.
—
* "Web 2.0 is a loosely defined intersection of web application features that facilitate participatory information sharing, interoperability, user-centered design, and collaboration on the World Wide Web." (Source: Wikipedia)