Revolutionary Martyrs of the Other Orientation
Alfredo Fernandez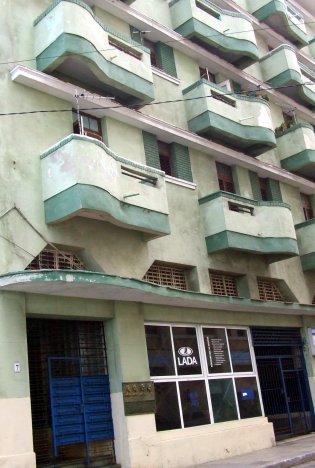 I've always heard in Cuban intellectual circles that two of the men who were killed in what is known as the "Humboldt 7 Massacre" were romantically involved at the time of their deaths.  The two, Joe Westbrook and Jose "Machadito" Machado, were murdered on April 20, 1957.
I've also heard that they, along with two other comrades who accompanied them, all of whom were members of the militant organization "Directorio Revolucionario," were killed after being tipped off to the Batista authorities by Marcos "Marquitos" Rodriguez.
It's said that "Marquitos" had been Joe Westbrook's former lover, and that out of jealousy he informed Batista's police of his ex-suitor's hiding place.  In a Humboldt Street apartment Westbrook along with "Machadito," in addition to Fructuoso Rodriguez and Juan Pedro Carbo Servia, had been holding up following their failed assassination attempt against dictator Fulgencio Batista in the Presidential Palace on March 13, 1957.
Marcos "Marquitos" Rodriguez was ultimately discovered to have been the informer and was tried in 1964.  As a result of that trial he was sentenced to death under the charge of high treason against the homeland.  It's said that it wasn't difficult for "Marquitos" to hide the truth in the face of justice because he was uncovered by the Revolutionary Tribunal #1.
Also according to what's said, the revolutionary court —much more than "Marquitos" himself— was intensely concerned with concealing the fact that two of the brave young activists who gave their lives for the Revolution were homosexuals.  I've also always heard similar rumors concerning the possible romantic relationship between martyred revolutionaries Clodomira Acosta and Lidia Doce.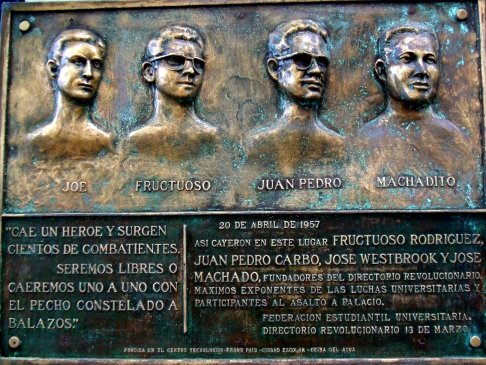 However our national historiography has invariably hidden from us the possible sexual orientations of these valiant revolutionaries.  It's as if they wanted to convince us with silence that being a homosexual during the Republic was something exclusive to "corrupt politicians," like President Ramon Grau San Martin was said to have been.
It would be nice, if "what is said" is true, for the National Center for Sexual Education (CENESEX) to for once and for all bring the private lives of these martyrs of the Revolution out into the light.  This could contribute to educational work being done regarding homosexuals by providing more solid and unobstructed information on this case.
And if what's said is not true it would also be good to clarify the various versions, not because being a homosexual is dishonorable, but to lend truth to the telling of history.