Alfredo Fernández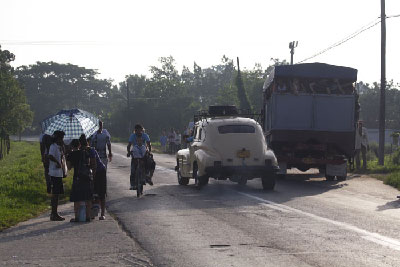 HAVANA TIMES — I recall that, in 1998, I refused to sign up for what Cubans popularly refer to as the "bombo", a lottery draw organized by the US Interests Section (USINT) in Havana to grant 20,000 Cubans permanent residence in the United States through a random selection process.
I also recall mocking those eminently cautious types who would go to the post office located on the ground floor of Havana's FOCSA building to drop their application for the draw at the mail facility closest to USINT.
I was 22 years old and, in my naivety, I thought that Fidel Castro could not possibly remain in power for more than 10 years, at most. I could therefore not picture myself turning 32 in anything other than a prosperous Cuba where my civil rights were respected – I was convinced of this, believe it or not.
For years, I have been hounded by the same question: What's Cuba got? I have to admit I have worn myself down trying to figure out what's happened to Cubans.
I can see how people from other countries might come to think that Cuba is the alternative to the world's evils. But, that we Cubans should know that the opposite is true and do nothing about it, that I simply cannot understand.
An Italian who supports the Cuban revolution angrily told me how, owing to the corrupt policies of his government, his parents received a retirement pension of a mere 400 euros a month. At the same time he thought it's fair, however, that my parents should receive one of less than 10. In fact, none of my arguments in this connection seemed valid to him.
The island of Cuba seems enveloped by a strange energy field that makes foreigners see all abuses committed against Cubans as justified.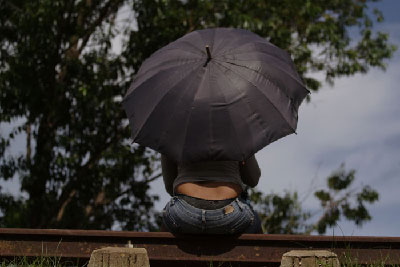 When Cuban independence hero Jose Marti was organizing a military campaign against Spain, only Mexico showed him any support – all other countries in the region, including the United States, turned their backs on him.
Our lot today is not too different. To add insult to injury, at the recently held congress of Cuba's Federation of University Students (FEU), the country's "young" university students asked to be guided by the Party, that is, by an octogenarian and corrupt bureaucracy.
"I have another Cuba, the Cuba of my dreams," said Cuban writer Reinaldo Arenas, whose plight-filled life often placed him before a Cuba he could not comprehend.
I confess that, in the four months since I left Cuba, I haven't felt I miss anything on the island. On the contrary, I feel as though I've awakened from a long, dark nightmare, put behind me an experience that, save for the literature, art work and music that I came in contact with, was horrific in every way.
The Federation of Cuban Journalists (UPEC) will soon hold its congress (July 13-14). I don't have to be a fortune teller to know that nothing will come of this meeting. The congress will close after its participants have unanimously agreed to defend the revolution and the Party from the onslaughts of the international press and the work of domestic mercenaries, paid by imperialism to do so.
Something along these lines will be declared, mark my words.
Sometimes, when I ask myself what's Cuba got, I find no better answer than something Reynaldo Arenas might have written: "Cuba is a persistent dream whose dinosaurs become visible to you if you manage to wake up."