Twitter Brings Down a False Pharaoh
Alfredo Fernandez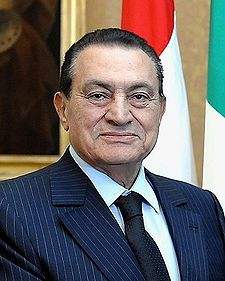 An unprecedented event has taken place in Egypt.  The dictator Hosni Mubarak has just been expelled from power by a people who in gaining their freedom used an unusual weapon: Twitter.
The political tack of the dictator at the beginning of the protests — which spread across the entire country and ended up with his being expelled this past Friday after his having ruled the Arab nation since 1981 — was to fruitlessly seek out the organizers and leaders. Likewise, there appeared no military coup forces, armed commandos, violent extremist groups, or the real possibility of committing assassinations.
After having concluded further investigations in the search for the guilty parties, the first one appeared – the Internet, though it was as ethereal as it was intractable.
I imagine that Mubarak, completely impotent, found himself beating on his desk when he got the news, because for the first time this involved an opponent that he could not so easily arrest, beat up and throw into prison or kill in the worst medieval style.
What could he do in the face of such a labyrinth of kilowatts?  Mubarak did what seemed the obvious tactic: he shut down the channels of access to the network in the country, but by then he was too late.
The people who Mubarak and his acolytes had for thirty years forced to build a pyramid of disappointment and agony had now found in Twitter the way to stop adding even a single additional brick to that shrine.
This pyramid, which had also been built on the basis of illusory promises by this false pharaoh, was demolished under the very noses of its architects by a nation that found out how to use Twitter to "yield the right of way" to the freedom they had sought for so long.
The Twitter social network never earned greater honor for its name than in recent days in Egypt.  Thanks to an archaic service that this site offered, even people without Internet access could be organized and come together using their cell phones.  This proved enough to lead to the expulsion of the old dictator from the seat of presidential power.
"So don't leave, because we won't either."  That was the response by the Egyptian people in Tahrir Square to the autocrat who, unaccustomed to having to listen to people so resolved, thought that everything would return to normal in a few days.
However, he wound up succumbing to the cry for freedom that was transmitted over Twitter and that today facilitates that fledgling democracy that has been born in Egypt, as the people sing in one voice with their gaze fixed on the future.