Ariel Glaria Enriquez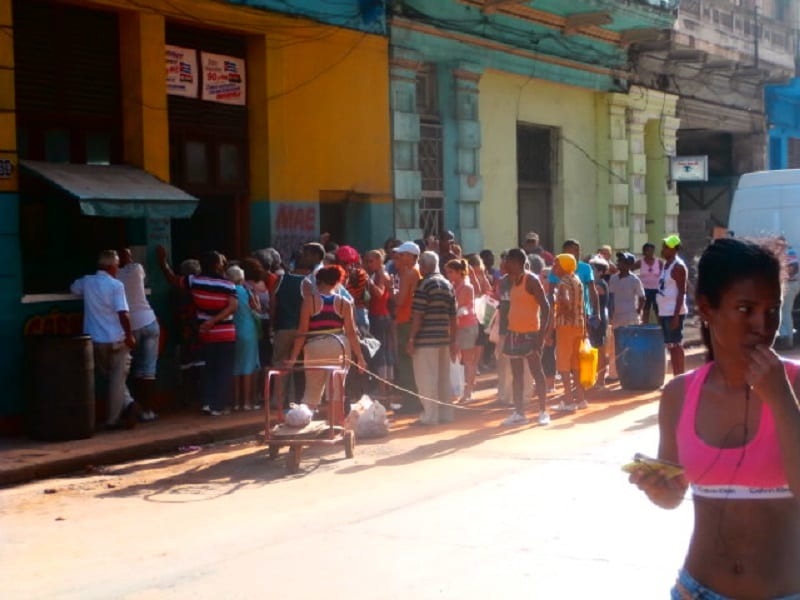 HAVANA TIMES — A few days ago, while waiting in line at the agro-market, my neighbor Luis, a fan of funeral homes and wakes, told me some new things.
After having compared the heat that we had to endure in the line with that of Havana's funeral homes, he said: "The worst thing about funeral services in Cuba aren't the hideous wreaths or the fragile and ugly coffins that end up rotting. The worst thing is what the dead person has to suffer."
The line moved on and we could take two steps forward and get a little nearer, when we'd settled, he continued:
"Some time ago, a naked corpse came to the funeral home on Infanta St. It was an old lady. The family claimed that the body had left the house wearing her best dress and the only pair of shoes that this old lady had, had been bathed and was wearing make-up. The employee defended herself with the argument that her work was only to supervise from the funeral home's door to the inside. Later, I heard her say that she didn't understand what all the fuss was about for a dress and a pair of shoes that the old lady wasn't ever going to need."
We took a few more steps forward in the line. This time we were distracted by a dog that moved between people's legs looking for its owner. When the dog had gone away, Luis went on to say:
"That whole night, nobody talked about anything else. The family told everyone who approached them what had happened. I, who always do my rounds, repeated what had happened a few times. On one of my rounds, not long before I was going to leave, somebody I know who I found in another chapel told me that those responsible were the people who worked in the morgue, that when they don't have enough sawdust to fill the corpses, they use office paper or the dead person's own clothes, and with regard to sawdust, they use it even when it's damp. That's why some corpses are heavier than others and the coffins break through the bottom. The guy told me that."
About to do our shopping, the strain of the line took its toll on us even more.
"Another night, after that one, I don't remember which funeral home it was at, but looking at the corpse, I noticed that some of its nose hairs were hanging and moving, I was sure it had taken a few breaths and that it was grabbing onto the glass. Then the hairs slowly lifted. I was about to call somebody, when I saw a red termite come out one of his nostrils and go into the other one. I don't know if anybody else had seen it, I just heard them say that the dead man looked good, something which the family was grateful for."
Before dedicating all of his attention to the scales, almost without looking at me, Luis said, "At least this one had sawdust."