Havana's Gay Meeting Places
Carlos Fraguela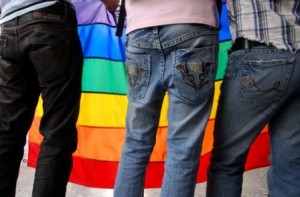 HAVANA TIMES — In 1987, I went to a gay meeting place in Havana for the first time. I'd been too afraid to go to such places before. Single men would go to these places to meet other men, in search of a relationship or one-night stands.
Around the world, "meeting places" usually refer to Internet sites where single adults in search of partners connect, looking for the same things people who meet in these places in Cuba are after. I know such meeting places – for every sexual orientation – abound around the world. Lacking the Internet, people in Cuba must take to the street.
When I was a volunteer health worker for the National STD Prevention Center, we would visit these places to talk with the regulars about the importance of having safe sex and avoiding the spread of sexually transmitted diseases. These places are in theory "protected", as the wellbeing of its visitors depends on this.
At the Center, I was always told that the police had been instructed not to clamp down on these places, as this would undermine their safety. The police, in turn, insist these places are frequented by delinquents and assailants.
On several occasions, we reported on raids carried out by the police, who, abusing their authority, asked everyone there for ID and, in most cases, arbitrarily detained and even jailed visitors for hours. I was jailed twice about two years ago for being in one of these open spaces.
At the station, one is humiliated and, in many cases, the police use a coercive method known as a "letter of warning," a document that states that, if you visit one of those places again, you can be put in jail. They force you to sign this document through threats.
Almost invariably, you get fined 60 pesos for indecent exposure (even though you are fully dressed when detained). This is a far from subtle way of intimidating a part of the population, gay rights activist Mariela Castro Espin said some years ago "is not a minority."