Cuban Youth Flirting with Religion
Daisy Valera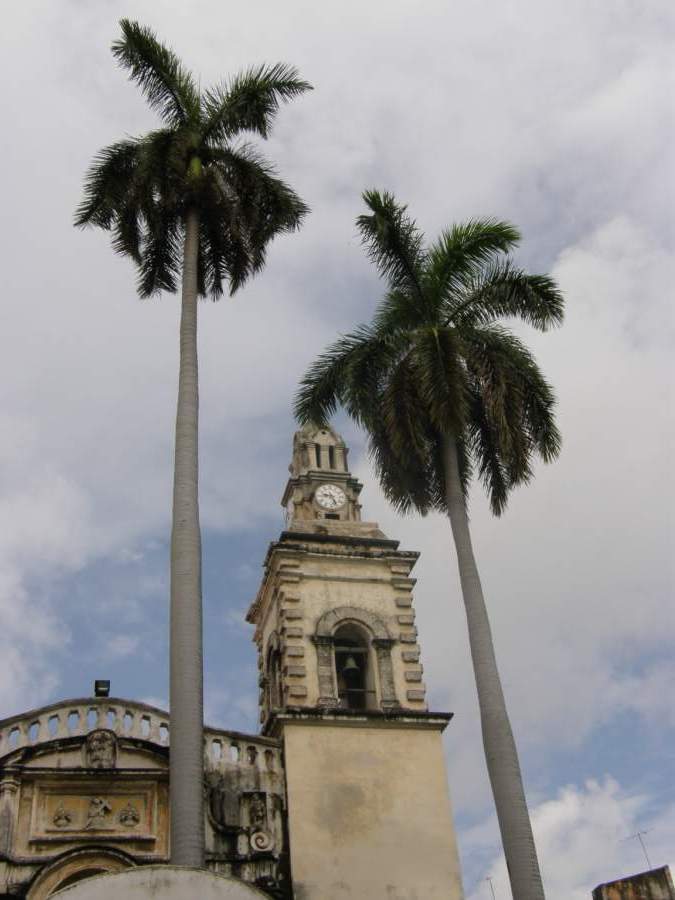 For some time I hadn't paused on the balcony of my dorm room.  Beyond the trees —which are atypical in the city but are all around my school, because this area was for a long time a botanical garden— I can see the chemistry faculty of the University of Havana.
In the mornings, the landscape appears the same as always – students going and coming, or talking among themselves before going to class.  But what's happening at nightfall on the stairway of the faculty is something that concerns me.
Almost every evening, a number of students from my school (the Institute of Applied Science and Technology) sit out on that stairway.  Probably around 10 or 12 students gather there.
The issue that occupies them is religion.  After talking with some of them, I learned they believe in the presence of demonic forces, they read the Bible and speak of Christ, hell, purgatory and possible salvation.
In recent times, groups like these have proliferated in Cuba.  It's increasingly frequent for them to swoop down on you in street with divinatory phrases like "Christ will save you," or for you to run into groups of teenagers and youth singing praise to the Lord.
Religion is a complex issue on the island, but these anomalous social symptoms must not be overlooked.
Cubans go through phases.  Though it was once frowned on to be seen going into a church or to believe in any religion, later people hung a picture of John Paul II on the door of their house as something correct.
I suppose this explosion among youth interested in Christianity is a consequence of the many contradictory situations people have experienced over the past 50 years in Cuba.
Perhaps it's a demonstration that societies don't achieve understanding by imposition, but at their own rhythm.  This lack of consciousness may also be thanks to the perennial lack of solid explanations in this country regarding religion.
But there's another vision of why youth are gradually looking to religion as something to cling to. To a great degree it may be related to the limited future perspectives they can discern; to me it offers them another alternative, like the one of leaving the country.
Religion is becoming an answer to the less human conditions upon which our social relationships are forming.  It's a demonstration of how youth do not believe they can transform their reality into something that makes them feel more satisfied.