Cubans and the Most Dangerous Neighborhood in Mexico City
Daisy Valera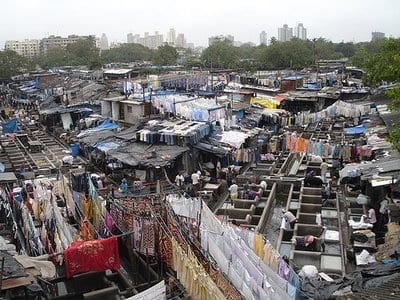 HAVANA TIMES — Mexican puns are a kind of humor which is somewhat similar to those jokes with a double meaning in Cuba. But don't be fooled, the Mexican people's "panic" of being direct and a sophisticated use of language and intonation make their puns a lot more witty and, at the same time, undecipherable for foreigners.
So it won't be difficult to imagine myself as the dummy when somebody from my group of friends told the following joke: What is the most dangerous neighborhood in Mexico City?
End of the joke: It's Tepito.
Daisy's mental response: Oooooooohhhh, I had already heard of something like that.
Everybody laughs and the label of crude goes to the comedian of the hour.
However, going beyond the joke, maybe Tepito doesn't take the medal for being the most dangerous neighborhood (it's just one of the most dangerous) but it would be like Cuban Chinatown in the Federal District.
Tepito is a neighborhood of businesses and, just like in many other parts of the city center, most of the stores are owned by Chinese people. And let's also say it's a Cuban neighborhood because it's where you can find the most Cubans per square meter in Mexico.
Tepito draws you in like a magnet in some way or another, if you come from the island. Chinese knick-knack sellers already recognize you because of your accent and even tell you about the most bought and sold products in our country.
It's easy to identify a Cuban in Tepito, and not just because they blow away decibels when they speak; Cubans walk in herds dragging along little carts where they pile huge white plastic bags.
It makes sense that buyers from Tepito are the answer to the Cuban State's inability to supply basic products on the national market.  Sales flourish in Tepito, Cubans buy thousands of products. You can find everything in this Mexican neighborhood and Cubans buy everything. Because everything is then sold in a ridiculously under supplied country.
Meanwhile, Chinese-Mexicans dream about how easy it would be for them to make money in Cuba if they were allowed to set up their stalls in let's say Central Havana.
People buy shampoo to sweet 15-year-old dresses. Thousands of copies of famous brand tennis shoes are sold, as are shoes and a lot of clothes. Because Cubans like to dress well and they can pull money out from beneath a stone. I imagine that people dress in true Tepito style in Cuba: a lot of gloss and neon colors.
Cubans who explore Tepito looking for the good, beautiful and cheap, invent ways to sidestep customs regulations and to continue on supplying the Island.
Phones, computers, tablets and however much electronic equipment they can sell is bought.
Business is going well for those who come to buy in Mexico and the black market continues to be the real market in Cuba; in fact, those who are in power benefit from this escape valve which helps to cover up its incompetency.
But, what would happen if one morning, the Cuban State is able to put toothpaste, razors and all of these basic items, the daily bread these daring self-employed workers depend on, on store shelves?
What would happen to the many Cubans whose only work is selling illegal imports, if the Cuban government manages to miraculously end almost 60 years of inertia?