Cubans Face Declining Purchasing Power
Daisy Valera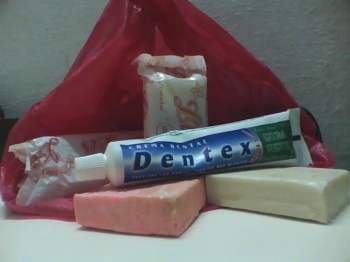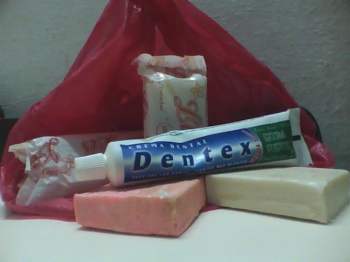 Some supposed it would never happen.  Others expected it would be later.  But by the beginning of the year there was no room for doubt.
Personal toiletries had disappeared from the ration book, exactly on January 1, 2011.
Body and washing soap as well as tooth paste, a basic item by everyone, vanished forever at subsidized prices.
Liquid detergent also disappeared to the sorrow of Havana residents, who were the only citizens in the country who enjoyed that privilege.
The transfer of products from the ration book to the network of retail suppliers appeared to have been contemplated in one of the guidelines to be dealt with in the upcoming congress of the Cuban Communist Party (PCC) slated for April.  The guideline states:
Guideline 289: Restructure the selection of goods and services, revising the retail prices of products that form a part of the family shopping basket and which could be transferred from the ration book to their unrestricted sale without subsidies in regular Cuban pesos.
However, on December 17, 2010, the Council of Ministers approved Resolution 230, which resulted in the termination of the sale of hygienic and toiletry products on the subsidized market starting the first day of January.  In addition they approved the new prices for these products.
Although it was supposed that the guidelines were for analysis by the general public and that approval or disapproval would be determined in the party congress, it appears that nothing even remotely resembling this is occurring.
They have already put into practice measures that should have come out of discussion with the masses of party members and the people in general.
Toiletry products that were previously sold through the ration book will now go for prices that have increased as much as 250 percent.
Regulations for their commercialization do not yet exist, which means there could be the hoarding and re-selling of products at even higher prices.
It's not known if the products will maintain their quality or if this will decline.
Moreover, the lack of raw materials for the production of these articles for the peso market may cause thousands of families to buy them in the hard currency market, which is considerably more expensive.
Faced with this measure there exists only great uncertainty and discontent among the lower-income sector of the population.
Instead of improving the current situation, the elimination of these products from the ration book is causing a decline in people's real purchasing power because the wages of Cubans have not increased.