Havana's 15th International Theatre Festival: Some Impressions
Daisy Valera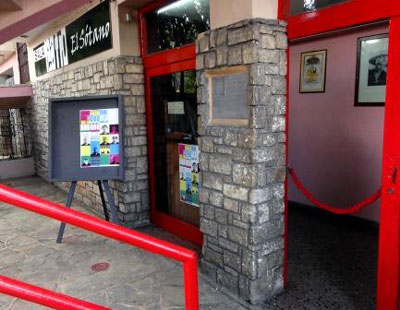 HAVANA TIMES — When any announcement in Cuba combines the words "international" and "festival" something resembling a switch is flipped on. A floodgate opens, the spores of a hallucinogenic fungus are scattered around the city and the cultured public of Havana grows feverish. It sets out, willing to endure long lines of people, flash theater passes and buy tickets.
During this week, this public throngs before theater houses, breathing in a timid, winter-like breeze and wrapping scarves around their necks. People shove each other around in the queues, are grateful that admission doesn't exceed ten Cuban pesos and devour the critiques published in Perro Huevero, the official bulletin of Havana's 15th International Theatre Festival.
Everything seems to have a more solemn air this year. The person who cuts the ticket in two at the entrance makes you wait and take your half with you, a piece of paper you'll have to hold on to or keep in your pocket for the remainder of the evening, and the usher makes sure you don't scurry off to a more comfortable seat which hasn't been assigned to you. Having lost the unselfconsciousness that once characterized these spaces; we now resign ourselves to a kind of nostalgic parading of dresses and high heels.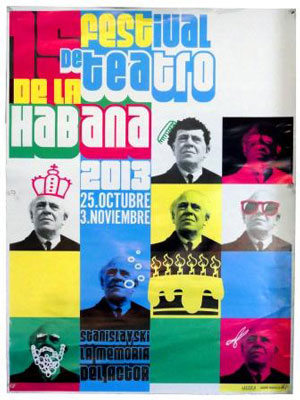 The adjective of "international" appears to calm people's anxiety over the fateful misfortune of being surrounded by water on all sides and allows them to momentarily flirt with the idea that Havana is a world cultural capital.
I saw a play staged at the El Sotano theatre house in Havana this past Monday. When an international theatre festival is on, you have to go see some plays (and that's that). La otra voz ("The Other Voice"), staged by the Spanish theater group La Saraghina de Stalker (directed by Manuel De), was the play shown that day.
Georbis Martinez (a Cuban actor we remember from such films as Tres veces dos and El viajero inmovil) played the main character in this piece portraying the feelings of emptiness and despair unleashed by the end of a relationship. On stage, we saw Martinez' fluorescent white, naked body act out a performance reminiscent of the work of Gusten Brus and Marina Abramovich.
The same Cuban public that once declared that cinema has outdone theatre and that one is bound to see tits in a Spanish play sat quietly in the theatre for an entire hour, gave the play a standing ovation and wholeheartedly shouted "Bravo!"
Havana's International Theatre Festival runs through November 3. In addition to Cuban plays like Fichenla si pueden (an adaptation of Sartre's "The Respectful Whore") and Ana en el Tropico ("Anna in the Tropics"), foreign plays such as Trafika (Finland), Cabezas redondas y cabezas puntiagudas ("Round and Pointy Heads", Italiy) and La mujer justa ("The Just Woman", Argentina) will be staged during the festival.
See the HT cultural calendar for venues and times.