Cuba's Colorful Classifieds
Dariela Aquique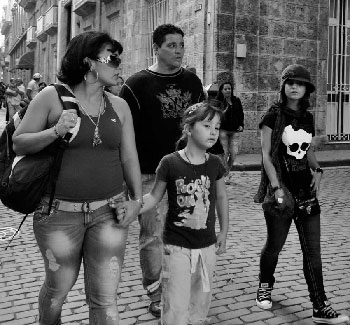 HAVANA TIMES — Opina ("Opinions") was a magazine published in Cuba in the 1980s. Of all the things it printed, the most popular was by far the classifieds section. There, people from across the island could advertise products or items they wanted to sell, announce that they were looking for a new home and offer any type of service (within the bounds of what was permitted in the country at the time).
Thanks to that section in Opina, many Cubans were able to find a new house to move to, or sell a cradle, or a king-sized mattress, or a furniture set.
With the onslaught of the Special Period, many things disappeared in Cuba. Opina magazine was one of them. The search for homes and the sale of personal items entered the black market. Things have changed again, however, with the arrival of the Internet and the appearance, some years back, of a number of web-sites with classifieds pages.
Comercioonline, which mostly publishes classified ads for the province of Santiago de Cuba, and Revolico.com, containing ads for products and services offered in Havana and part of Cuba's western region, are two of the most widely used sites.
With the new laws that were recently passed in Cuba, and now that the sale and purchase of certain types of property, such as vehicles and houses, has been legalized, a classifieds page is – understandably – a popular place indeed.
Revolico.com is, however, more than a space for these kinds of ads. It is also a place that offers us a glimpse at one of Cuba's "hidden faces".
There, you can come across ads as suggestive as these:
50 c.u.c- European couple looking for girl for our upcoming vacation in Cuba. We are 23 and 30, respectively. No bad habits.
10 c.u.c-  Sex services for both men and women. I am a voluptuous black woman.
20 c.u.c-  I am a Cuban man currently residing abroad. Looking for male masseuse for erotic massage.
The most explicit ads you find can be as colorful as these:
We're a nice, good-looking couple, looking for a pretty, bisexual girl interested in doing a menage a trois with us. Don't be shy and give us a call. You'll have a good time, you won´t regret it. We'll be in Havana as of April 11. Send us a picture. Hugs and kisses.
Looking for a woman interested in getting married to obtain permanent residency abroad. I live in Ecuador and am already a permanent resident there. I am 31 years old, so any Cuban woman who wants to travel to Ecuador and immediately become a resident there needs to be between the ages of 23 and 35. My fee for giving you the opportunity to come to Ecuador and get a residency card through me (already a resident) is 3,000 CUCs. Payments are made via wire transfers. If you're interested, contact me via email as soon as possible. I need the money and you need a residence permit. Please do not hesitate to contact me should you have any questions.  -Cheers
Of course, I have no problem with freedom of choice, with a market where people offer the products or services they want to, and ask for money in return. The Cuban State is the one now facing a problem, finding it more difficult to conceal the double standards that prevail on the island with each day that passes.
Who can now say we have no prostitution in Cuba, or that people won't do anything in their power to leave the country?