Dariela Aquique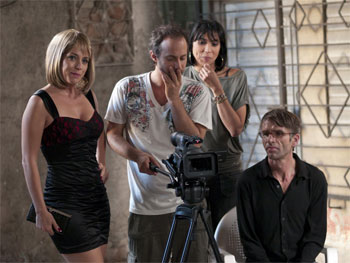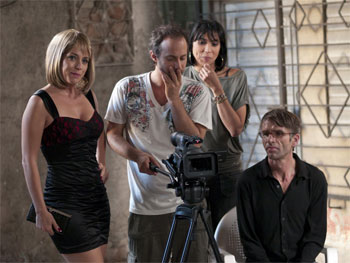 HAVANA TIMES — The Cuban Institute of Cinematographic Art and Industry (ICAIC) has given birth to a new film: La pelicula de Ana (Ana's Film), based on real events that took place in Havana in the 1920s.
With a script by the well-known duo of Eduardo del Llano and Daniel Diaz Torres (and directed by the latter), the recent release features outstanding performances by Laura de la Uz and Yuliet Cruz, as well as ones by foreign artists Michael Ostrowski and Tobias Langhoff.
La película de Ana tells another story of our harsh reality. It belongs to that long list of Cuban films of the last decade that chronicle a society in crisis.
Ana, a television actress, is forced to pose as a prostitute named "Ginette," and she agrees to be filmed by foreigners, bearing witness to her life to make $500 and to buy a refrigerator for her home.
Later the offer becomes more tempting when the amount goes up to $3,000, but this time it will be for a feature film and will require the filming of her daily life – her at home and with family members and friends in their daily struggles.
This is a rough summary of the film. But its ending isn't a happy one. Ana ends up being discovered, so the film is never shot. Her husband, fearful of being involved with charges of fraud, ultimately turns in the copies he shot.
Ana, while walking along outside, is approached by some tourists who make suggestive propositions to her. With her hands, she makes a frame, as if they were filming her. This winds up being her movie.
Beyond the peculiarities of this film (and not to put it down), it gives me that déjà vu feeling – with shots of a bleak Havana, its decaying urban backdrop and everything falling apart. It's full of the typical family conflicts, poverty, prostitution, and situations of the foreigner vs. the Cuban.
Since the 90's we've been seeing films that display abysmal social differences, the desire to leave the country, various forms of corruption, hunger, etc.
All of these — though different and centered on varying arguments — give the impression that they're each more of the same.
Art is a reflection of its time. Though with distinct casts, uneven plots and different directors, films like Habana Blues, Frutas en el cafe, Los Dioses rotos (and other less happy or less widely screened ones like Melaza, Una Noche and Botero) could all be Ana's film – and, in turn, all of them are Cuba's film.