Draw Your Own Conclusions
Dariela Aquique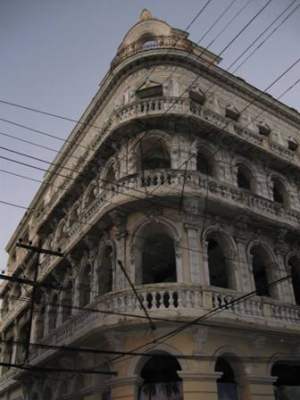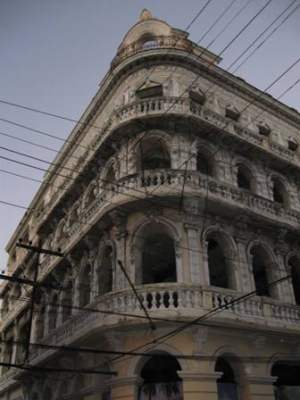 Since days long gone, boarding houses, inns and hotels (the most common name by which these are known today) have been identified with towns and cities.
Upon the arrival of a stranger to any urban area that is not their own, it is logical that they immediately begin searching for a place to leave their belongings, to take a bath, fix food and to rest peacefully or sleep through the night or nights they will be there.
My city, like all those in Cuba, used to be full of hotels.  Visitors from everywhere could immediately and without hassles get a comfortable room in the center or the periphery of town.
Following the fateful 1990s, city hotels available to Cubans began to deteriorate and subsequently disappeared.  There were times when there were only a few places that catered to international tourism while Cubans were left with no other alternative than to take refuge in private homes, which in those days were clandestine (this was before the government legalized independent renting).
The few restored hotels immediately became profit centers for collecting hard currency, meaning they were not for Cubans!   The right to access these by nationals was forbidden until recently, when — like a gift — the government decided to grant us the right to enter hotels in our own country without it constituting a crime.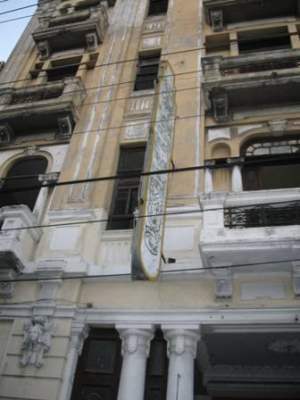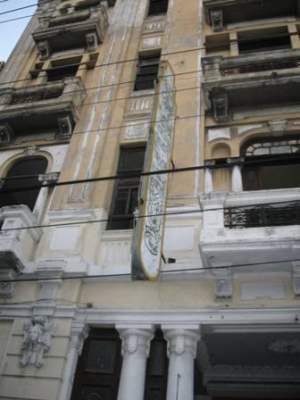 Now we can go in and stay in them, but if you pay in hard currency this means that either you have friends or family members abroad who are footing the bill or that you're involved in illicit practices (those that bring in significant revenue).
What's left for workers, for the proletarian man and woman, for ordinary Cubans?
Nothing.  Hotels that charge in Cuban pesos don't exist.  We have to rent to stay in places that are governed by the law of "supply and demand," though their prices fixed by the owner according to the law of the market.
In terms of the architectural value that these might have (in terms of the year they were constructed or what style they belong to), no one is interested in restoring their qualities.
My city of Santiago had three hotels in the downtown area that were historically lauded for their architectural design and for their central locations.  Of these only one of them (the Casa Granda) is active today (of course as a hub of foreign tourism in the city).  The other two (the Imperial and the Venus) have been vacant for more than 10 years and have deteriorated shamefully.
I've taken photos of these so that you the readers can — to borrow the phrase of one well-known Cuban journalist and commentator — "draw your own conclusions."