The Consequences of Cuba's Monetary Unification
Dariela Aquique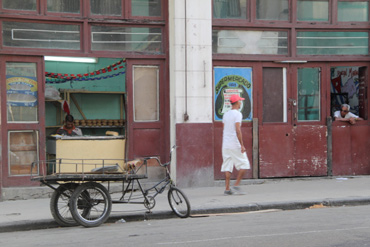 HAVANA TIMES — Several months ago, the Cuban government officially announced that the gradual process of reestablishing a single currency system in the country would begin. People have had many expectations and made numerous conjectures since.
The Cuban Convertible Peso (CUC) is currently valued at 25 and 24 Cuban Pesos (CUP), for exchanging from and to CUP, respectively. This has been rather bothersome for most citizens whose incomes are paid in CUP.
For a very long time, thousands of people in Cuba have been forced to exchange their incomes for hard currency to be able to purchase essential products such as soap, toothpaste, toilet paper, cooking oil, razors and other articles.
A few years ago, markets that sell some of these products in Cuban pesos were opened around the country, but the articles sold there are of lower quality than those sold at hard currency stores (even though the prices, calculated on the basis of the exchange rate, are equivalent).
I've always thought that the aim of this is to sell us the idea that there are markets with differentiated prices aimed at sectors with different incomes or financial possibilities. This is downright false, because the prices are the same, the only thing that changes is the currency. There is no such differentiation.
The only noticeable difference is the décor of the establishments. Stores that sell products or offer services in CUC are almost always comfortable and glamorous. Those that sell products in CUP, on the other hand, leave a lot to be desired.
The existence of the two currencies created stark differences, between those that could frequent or buy things at such and such a place and those who could not.
Once there's only one currency in the country again, the CUP, I wonder whether there will be investments in the restoration, redesign and refurbishing of many establishments, such as restaurants, pharmacies, cafeterias, stores and others.
Will prices actually be differentiated according to the quality of these establishments? Will we begin to see many places fall prey to deterioration, administrative neglect or, worse, mistreatment and vandalism by certain customers, who will then be able to frequent and purchase things at these places?
The reestablishment of a single currency system does not only demand a monetary study for the fixing of prices or the changing of the exchange rate, it also entails a number of social questions that will have to be addressed.