The Splinter in Your Brother's Eye
Dariela Aquique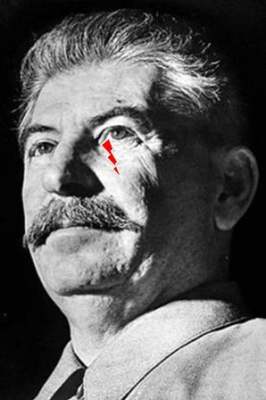 It's common for people to cite biblical proverbs when confronted by certain situations.  This happened yesterday, for example, in a small ward at the oncological hospital.  I was waiting to learn the results of my sister-in-law's operation and I couldn't help from thinking out loud.
Of course the people sitting close by looked at me amazed at this betrayal that my subconscious was playing on me.
"The splinter in your brother's eye!" I said, incredulously shaking my head from side to side.  Most likely the people next to me were thinking I was a little "touched."
But I'm not unbalanced, nor do talk to myself.  The problem was that a mountain of ideas was whirling around in my mind and that biblical text served as a sort of conclusion.
Bear with me a moment and let me explain:
1.     Since I was a little girl I heard constant criticism of the advertising campaigns and the publicity used by the capitalist world to market products, ideas or a given person.
2.     Right now a great deal of emphasis is being made here on the "media campaigns employed by the enemy."
3.     I remember in one of my philosophy classes at school, a teacher explained how harmful the cult of personality is for a society.  She would always cite Stalin or Mao Zedong, who exemplified this cult through the excessive spread of their images throughout society.
4.     And lastly, the real role of the decoration or design of a place is in accordance with its function.
As one can imagine, cancer patients need calm atmospheres, decorated in a southing manner with delicate colors, free of unsettling ornamentation.
I can't say specifically what types of images are appropriate; I'm not a specialist in the matter.  Nevertheless common sense would dictate that in a small waiting area for cancer victims and their families, it makes no sense to have photographic posters hanging up with the images of the Commander-in-chief with a rifle in hand and a digital montage with the faces of the Commandant (again), the president and the Cuban Five.
There's no doubt that this could be called a campaign, publicity or the cult of personality, those same things that we lash out at daily and point to as the dreadful practices of others.
It was then that the biblical parable came to my mind and escaped from my mouth:
"And why do you look at the splinter in your brother's eye, and not notice the beam which is in your own?
—
* Note: I am unable to include photos of the hospital ward because it's prohibited to take photographs in such facilities.