Amy and Sakira: never again…
Dmitri Prieto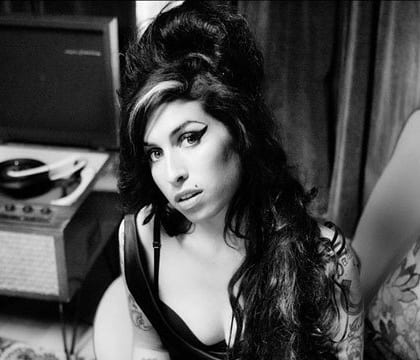 HAVANA TIMES — I never used to like Amy's make-up or her tattoos. In spite of her well known skinniness, she always appeared to me like a female boxer straight out of a Hollywood film.
Nearly every morning, London tabloid papers used to publish articles about her scandalous alcohol-filled nights with photos taken by paparazzis; however, people sat on the Tube[1] and in great concert halls, declaring their genuine love for her. Some journalists of those articles even ended up showing solidarity with her worried father.
Amy Winehouse died on a day in July, 5 years ago already, after having ingested what it seems to be a suicidal dose of vodka.
I woke up one night at a friend's house from the lethargy with an image of Amy that the press used to repeat over and over again and which had been impressed on my mind. That was when I heard Amy's voice. When that happened, Amy was still among us. And her voice will always be with us.
Over these past few weeks of geopolitical turmoil, news of Brexit practically coincided with news of Colombia's newfound peace.
This world, with all of its unexpected twists and turns, brought old images of another singer to my mind: Shakira. That Colombian singer from Baranquilla who in the '90s used to fill my study carrel in my molecular genetics laboratory with her beautiful and rebellious songs, which used to question mental, sexual and political domination.
This correlation between Brexit and peace in Colombia immediately set off a chain of thoughts that made me realize that Amy and Shakira singing together would now be impossible. Because Amy has left this world and Shakira today is very different to the Shakira of the '90s.
That might be a silly thought.
However, beauty is fleeting, death is powerful and politics are unable to fix the world.
The Jewish girl from Camden and the Arab girl from Baranquilla could have broken down more than one of our prevailing stereotypes. That's no longer possible.
But maybe it is, in a parallel world.
[1] The Tube: Colloquial name given to London's metro.