Cuba and its Physical Therapy Centers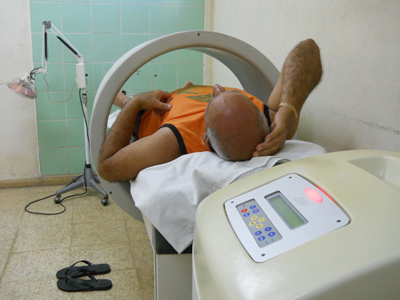 Elio Delgado Legon
HAVANA TIMES — Faced with the reality of an aging population in Cuba as a result of the increased life expectancy, which is already close to 80 years, the Ministry of Public Health decided some years ago, under the guidance of then Cuban President Fidel Castro, to establish a Comprehensive Rehabilitation Center in each of the country's polyclinics.
Previously, such facilities only existed in specialized hospitals, which were unable to meet the demand for the service and also required the transfer of patients over long distances.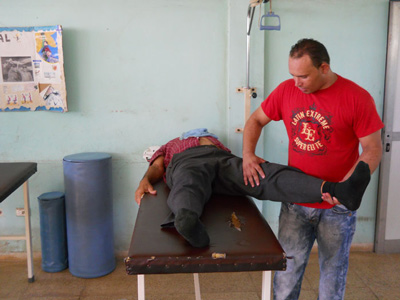 In Cuba, the polyclinic is the second stage of primary health care, in between the neighborhood family doctor's office and secondary care at hospitals.
In each Cuban municipality there are one or more polyclinics, according to population density, which in recent times received an overhaul and expansion, including the installation of the physical therapy facilities.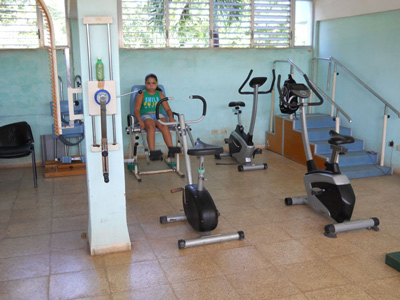 In these centers, patients receive care after injures from accidents, or simply age-related conditions or disabilities, including joint swelling or pains.
Recently, as a result of some bumps that I received on my knees, from falls or other causes, and possibly also by age, I had a sinovitis in my right knee, which caused me severe pain when walking. I went to the clinic to see the physiatrist and she recommended, among other things, 10 physiotherapy sessions, which gave me the opportunity to learn first-hand about these centers.
There I received excellent care, starting with the secretary, which controls the shifts and greets patients, to each of the technicians who assisted me. I also received electrotherapy in the affected knee and magnetism in both knees. Later I would go to the gym for the required exercises to improve my condition.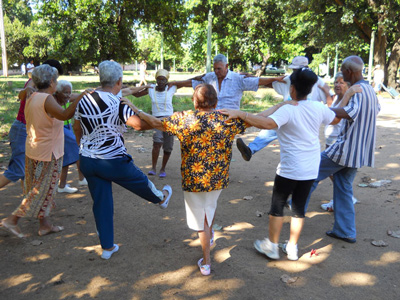 The gym has all the equipment and technicians to oversee patients correctly doing their exercises. There I also received excellent treatment as one in a group of elderly men and women, who for various ailments of the bones should exercise consistently.
The physical therapy area has several electrotherapy apparatuses that can treat two patients each; a magnetic therapy bed, ultrasound equipment and infra-red lamps to warm the part of the patient's body that needs it.
Comprehensive Rehabilitation Centers have even reached remote communities in the mountains so that patients do not have to travel to the city to receive their treatment, which like all health care in Cuba, is received for free.