The Cuban Revolution vs. Negative Media Campaigns
By Elio Delgado Legon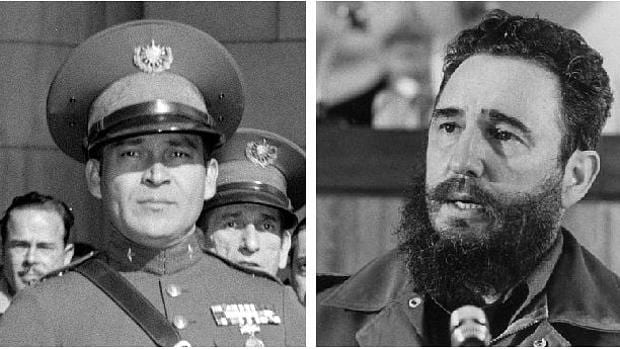 HAVANA TIMES – Smear campaigns against the Cuban Revolution began as soon as the popular uprising defeated dictator Fulgencio Batista's armed forces, who were backed, armed and trained by the US to repress the Cuban people. Twenty thousand young revolutionaries' lives were the price for freedom.
The first great smear campaign, after the Revolution's triumph on January 1, 1959, and is still repeated today, 60 years later, by counter-revolutionaries so as to confuse and deceive people, was that in Cuba there was a bloodbath, and that people were being killed here, there and everywhere.
The most important international media outlets repeated this fake news, and we had to invite the global press to take part in "Operation Truth", which involved reporting what was really going on in Cuba, as the Revolution's leadership have never told a single lie, even though their enemies claim the opposite.
In the revolutionary government's first few months in power, what really happened was that many criminals from Batista's police force, who had killed and tortured thousands of revolutionary youth and weren't able to leave the country with the dictator, were caught and put on trial, and the ones who were found guilty of their crimes were given the death penalty and sentenced to execution by a firing squad.
However, nobody was given this sentence until there crimes were duly proven. The Revolution's justice has always abided by the law, even though media campaigns continue to try and smear its reputation.
The other big lie the counter-revolutionary press conjured up in those tumultuous early years, had to do with Parental Rights. Invented by the US' Central Intelligence Agency (CIA) and supported by some members of the Catholic clergy in Cuba, the rumor was spread worldwide that the Revolution would strip parents of their Parental Rights and send their children to Russia. It was complete madness and yet many people believed it, deciding to send their small children off to the United States, all alone.
The revolutionary government didn't stop them from committing such a barbaric act because it respected their freedom to travel, and 20,000 children were sent off, who suffered a great deal, far from their parents, and many of them never saw their parents every again and most of them carried this trauma with them for the rest of their lives, which the CIA wasn't at all bothered by.
In order to give this despicable lie some credibility, a false document was disseminated which outlined a legal project in this regard, and it even had the Cuban President's signature.
These are just two examples of two great lies that the world was told in the early years of the Revolution. However, the media campaign against Cuba hasn't stopped inventing lies for almost 60 years, like the ones John Bolton invented: first, that Cuba was manufacturing chemical weapons and more recently, that Cuba had 20,000 soldiers in Venezuela, when the truth is that Cuba only has doctors, nurses and other social workers, in culture and sports, in that country.
So many lies have been spread about Cuba, all over the world, that the majority of foreigners who visit the country are shocked by the differences they find between what the press in their countries report and the reality they can see in Cuba.
It was precisely because of these media campaigns that I decided, five years ago, to write brief articles that show our country's true reality, which is not only subject to smear campaigns, but to a cruel economic, commercial and financial blockade, which is becoming more and more tough, to the point that it is now a real economic war that chases after any international trade or financial activity in Cuba, imposing sanctions and fines, with complete disdain for International Law.