Two Conflicting Ways of Looking at Cuban Reality
Elio Delgado Legon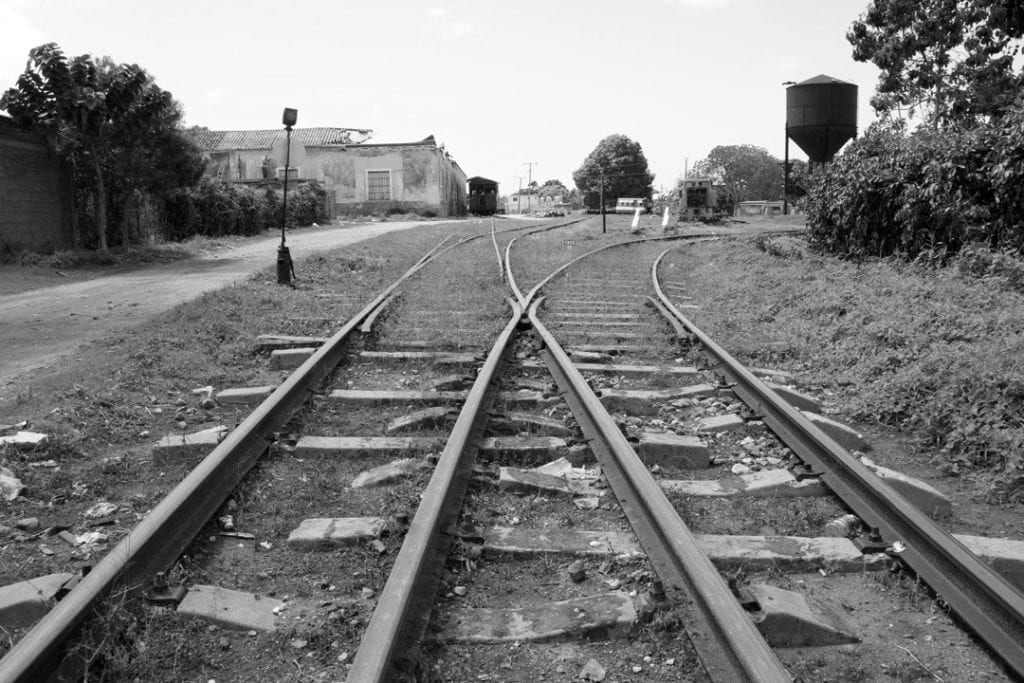 HAVANA TIMES – I have just read a Facebook comment by a young woman who says she is Cuban and left Cuba for Ecuador, before finally arriving in the US. She dedicated the rest of her comment to criticizing Cuba's political system.
However, she didn't stay in Ecuador or any other Latin American country, which have different political systems (capitalist just like the US) to Cuba's own. Thus, we can deduce that she didn't leave Cuba because she doesn't like socialism, but because she didn't want to live in an underdeveloped country.
If everyone living in a poor country were to emigrate to a rich and developed country, there wouldn't be space for them all, there wouldn't be enough jobs or homes for everyone, and they would live worse off than they do in their birth countries. This is why the majority of people don't emigrate and try to improve things in their own country.
I received a different take on this situation from a Havana Times reader, a US citizen living in the US, who told me that he likes my comments and the way I defend the Revolution, adding: "thanks for defending the Revolution, which has its shortcomings and flaws like everything made by Man, but the alternative is a lot worse."
Of course, the alternative is a lot worse, as it would be capitalism in an underdeveloped nation, like we experienced here in Cuba before the Revolution and like many people in America are experiencing, living under this discriminatory and exploitative system par excellence. You just have to take a close look at these countries to realize the subhuman conditions citizens are living in, without the government doing anything for them.
Capitalist governments rule for capitalists, not for workers or farmers. They survive as best they can, for as long as they can, without doctors, schools, decent jobs, without land to toil over.
There are even millions of people living in poverty and homeless in developed countries, sleeping on the street because they can't afford to pay the rent on a small place. They don't have healthcare either and must pay a lot for medicine. They don't have access to any breakthrough scientific treatments. This is a reality that many people prefer to ignore, when they go hunting for the alleged "pros" of Capitalism.
Cuba is an underdeveloped country that doesn't have large oil reserves or huge reserves of any mineral for that matter. It has had to endure the consequences of an economic, commercial and financial blockade for almost 60 years and yet nobody has to live out on the street because they can't afford to rent, as we all have a right to a decent place to live without having to pay high rents. Every Cuban is the owner of the homes they live in and we don't pay taxes on this property.
It's a well-known fact, but there's no harm in repeating it: everybody in Cuba has the right to healthcare, without having to pay a single cent; the quality of our healthcare service is the best we can have, in spite of the US blockade stopping us from buying medicines we need and raw materials so we can manufacture them in our own labs. It also prevents us from buying a lot of state of the art technology, which would improve healthcare services.
Despite all these setbacks, Cuba continues to educate and train doctors and nurses, who are well prepared to help other third world countries improve their health rates, which has been upheld as an example of South–South Cooperation by different UN organizations. Over 300,000 health professionals have worked on missions in over 160 countries, saving thousands of lives and improving these countries' main health rates. Today, some 30,000 health professionals are working in 67 countries.
Over its 15 years of work, "Operacion Milagro" (Miracle Mission) has returned eyesight to nearly 4 million people in 28 counteis, one of the Revolution's most humane acts, which was conceived and pushed by Cuban leader Fidel Castro Ruz.
This South-South Cooperation involves Cuba offering grants to thousands of citizens in poor countries to study medicine and other degrees, and even some citizens in rich countries who couldn't afford to pay for university.
Why has Cuba been attacked and under a blockade for almost 60 years? Because the US is afraid of an example of prosperous socialism in Latin America. Many Cubans who left the island in search of the US dream will wake up from the worst nighmare in their lives and come back with a different take on Cuban reality.