I Stayed in the United States
Erasmo Calzadilla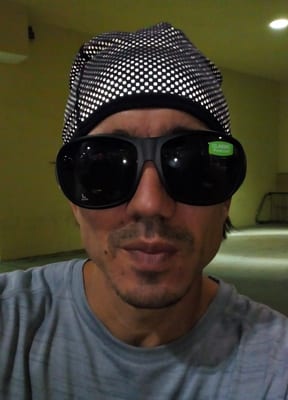 HAVANA TIMES — Dear HT readers, in September, I crossed over the pond and came to the US as I had been invited to attend a journalism-related event. After many doubts and going over and over the topic in my mind, I finally decided to stay here, taking advantage of the wet-foot/ dry-foot policy – as it turned out, shortly before it was revoked.
I can't say I'm overjoyed with the decision, but that's after the fact. A combination of personal circumstances and emotional confusion that swept over me while I was staying in Miami, led me to this. I have given more details on my personal blog (in Spanish).
Now I'm here in the USA, in Texas, trying to work and get ahead so I can help those dear to me. Not just my family and friends, but also those who share my ideas. The challenge isn't easy but I'm taking it on willingly.
My intention is to return to Cuba in the not so distant future, I would like to buy a piece of land in the countryside, a beautiful place where I can plant my crops and live peacefully. I would love to invite my friends, who are scattered across the world, to take part in my dreams.
Because, even though I have moved to the most developed and polluting country in the world, or one of them at least, I continue to believe that the next decade will be disastrous. Resources needed for progress will run out and the environment will be destroyed. If that happens, it will be difficult to survive as an immigrant in a country built on high energy consumption.
Cuba is better prepared for financial crises; we have been carrying this burden for many years. Cuba has a kind climate; you can live without heating, breed animals, sow crops and harvest them without oil or artificial fertilizers. Cuba is the country I know, and where my loved ones continue to live, driven by such a project.
So, am I a political refugee? I think this term is too strong to be applied in my case. I believe we can still do many things to change the reality of Cuba without coming into direct conflict with the government. That's the path I want to go down. My respect and support goes to those who risk their personal freedoms and their peace to fight for the freedom and peace of all Cubans.
Over the next few days, I will tell you about how I crossed over the border in Laredo, the border control post where Cubans gather today who haven't been able to share my same luck.