The Transformation of the Cuban Revolution
From Emancipation to Repression
Erasmo Calzadilla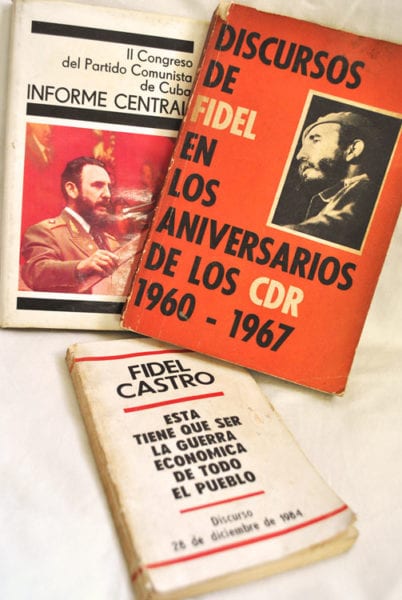 HAVANA TIMES — I would love to know when, how and why the metamorphosis took place. This is not idle, historical curiosity. At one point, we will have to go back to the time everything went wrong and try again, with or without a worldwide crisis.
Nearly all Cubans I know maintain that Cuba needed a revolution. Overthrowing Batista, restoring the constitution, reducing the excessive (and, for many, noxious) influence of the United States, distributing the land among peasants and undertaking a series of radical social reforms on behalf of the underprivileged…these were popular demands that half a century of governments in the republican era had not managed to address (or seemed at all willing to address).
Refusing to hand the cake over on a silver platter to the political class was, in my opinion, a brilliant move by Cuba's young revolutionaries. I can also understand why they continued to wear their military uniforms during serious aggressions. But what happened later? Did they try to implement some type of democracy or did they simply become entrenched in power? Did they do everything possible to soften conflicts with the United States, or did they rather learn to draw political advantage from it?
At one point, the revolution began to set up more bars than it was tearing down. It turned police stations into schools, but these schools soon began to imprison ideas. When and how did this happen? It's hard for me to say, exactly.
By the 1970s, the shoddiness of all this was already quite evident. As the seventh decade of the revolution begins, it is entirely clear that Cuba is burdened by yet another tyrant.
Fidel Castro, however, was not a tyrant like the ones that are typical in the region, the kind subordinate to the interests of imperialism and focused on fattening their pockets. Castro was a dictator who was genuinely concerned about the health, education and spiritual becoming of the people, or what he understood as such. This paternalistic gesture and his rabid anti-capitalism earned him the sympathies of half of the world, particularly from those who longed for a better world.
The above paragraph is the preamble o to a project I would like to present you with. Some days ago, near the trash, I came across a bundle of "revolutionary" books (it's very common to see this type of literature in the garbage these days). One in particular caught my attention: it was a collection of speeches delivered by Fidel Castro at every anniversary of the Committees for the Defense of the Revolution, from 1960 to 1967.
This is a magnificent way of following the evolution of this process, year by year. I intend to read it carefully and, if you're interested, share my impressions with you here.