Words that Reveal Intentions
Erasmo Calzadilla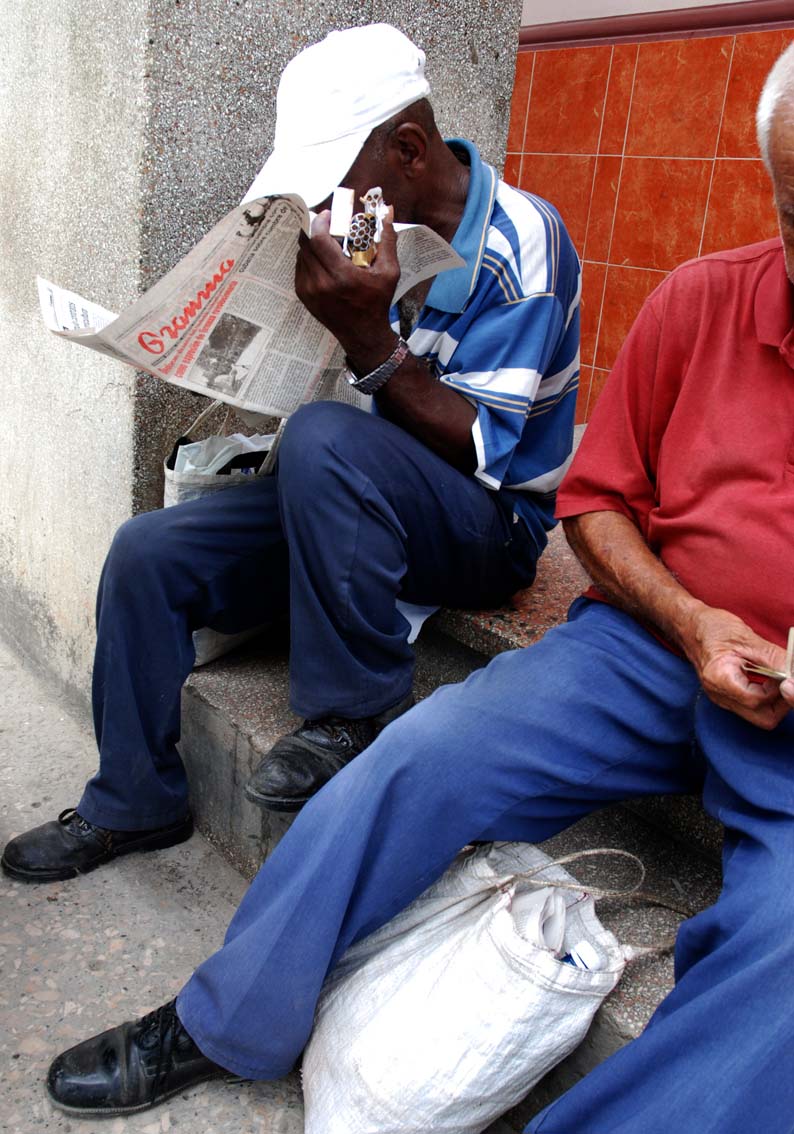 A dichotomy can solve many problems, but it can also create other terrible ones.  A few millennia ago, human beings discovered that within themselves coexisted two absolutely distinct entities: the soul and the body.  Back then this was grandiose, but now too much time has been spent stuck on the same thing
In physics something similar happened when the universe began to be thought of as a matrix of masses and forces.  On the one hand was mass, entities that were unable to change the direction of their movement without being acted upon by others; on the other hand was the opposite: an abstract vector full of direction and ready to accelerate toward whatever it found in its path, but itself devoid of corporality.
But how can an incorporeal force act on mass?  This has been difficult to swallow, however it takes more effort to get rid of this category than to invent something more dialectical.
Dichotomies are unsafe in socio-political thought.  Certain thinkers, for example, have considered it appropriate to distinguish between the elite and the masses in society.
In an analogy with what occurred in physics and metaphysics, active and passive elements remain radically separate.  The problem then is to conceive of the bond between beings so different.
Thinking with dichotomous categories constitutes a danger not only in the hard sciences and epistemology, but in the social environment as well.
Good teachers of philosophy once had loathing for the term "the masses" because this was inevitably loaded with classist prejudices against those people against whom these teachers struggled.
Does that surprise me?  No.  Not when I read one of Fidel Castro's "Reflections" titled "The Real Revolutionary Method Is to Be Linked to the Masses."
Line by line, we can deconstruct the sense of Fidel's statement that appeared in Granma newspaper on June 29, 2010.
As the former president believed that a revolutionary is an isolated entity with their own life beyond that of the masses, he noted that it's necessary to remind him/her that a true revolutionary should be linked with the masses, because apparently they sometimes forget this.
And how does Fidel suggest that a revolutionary bond with the masses?  In a sudden change of subject in the same paragraph (moving from speaking about a revolutionary to an official), one can find that he conceives of the revolutionary as a leader of the masses.  This revolutionary leader must "avoid the bureaucratic method," which "signifies governing from above" and "means the absence of contact between those who administer… and the masses."
But more concretely: How does Fidel suppose that this contact should be in order to avoid the bureaucratic method?  Let's listen to him:
"The revolution has trained all of us (who is us?) that they (the masses) might be willing to do much more when they are consulted and when they are convinced that it is necessary to make an effort"… "There is no better method of work than to speak with the people… to know their opinions, to know their problems."
In Fidel Castro's model, it doesn't seem that the decisions come from the masses.  The masses are consulted and they are convinced.  What more could be expected from masses? And who is the person consulting and convincing? – The revolutionary official, of course.
This type of person to which Fidel directs himself is not representative of the people, but the puppy of a populist.  The collection of opinions of "the masses" and then their interpretation behind closed doors by an elite circle of "revolutionary" rulers is the infertile method of leadership that has been continued in this country for much too long.
The sense of Fidel's article is to struggle against bureaucracy, but instead it seems to rest on the basis for the emergence of one.
Note:  When I got to the end of the article, I realized that it was not —as I had imagined— a current "Reflection," but an extract from something Fidel had said or written in October 1961.  At least in this sense, he doesn't seem to have changed a great deal in 50 years.