Ernesto Carralero Burgos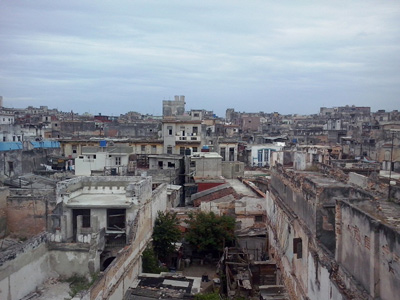 HAVANA TIMES — The anniversary of the establishment of the settlement of San Cristobal de La Habana was celebrated a few days ago. I believe that, like birthdays and other commemorative events that celebrate the passage of time, such anniversaries are a way of expressing gratitude for still being alive.
As one walks around the Cuban capital, one notices that the city is in a rather deplorable state. With the exceptions of those areas (mostly destined to tourism) that are favored by the work of the Office of the Havana City Historian, the rest of the city suffers from decades of general neglect.
From afar, it resembles a city torn apart by a war or devastated by one of nature's destructive forces.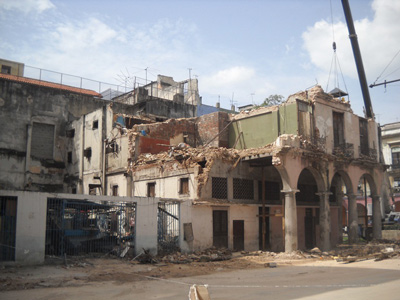 The most regrettable thing is that there are people living in those ruined buildings – many because of the well-known housing shortage and others simply because they were born and raised in neighborhoods they don't want to leave.
Lacking their own resources and State aid, these people find it impossible to repair the homes they live in. Though some manage to save up some money to overcome very basic problems, the truth is that it is impossible to take on such repairs on their measly salaries.
I have often heard people say things like: "I pray to god a hurricane never hits Havana." The fact this has never happened is a kind of blessing, I believe.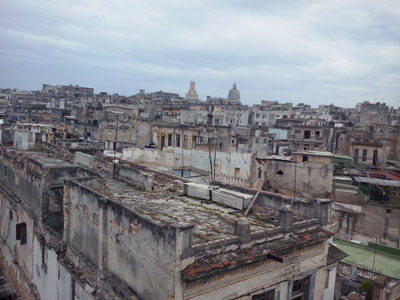 All the while, money is spent to repair city landmarks such as the Capitolio building. Despite the fact this is a historical monument, I believe I agree with Chinese artist Ai Wei Wei's gesture of breaking Neolithic ceramics as part of a performance. When hundreds of lives are destroyed every instant, nothing is sacred.
Why should we prioritize the Capitolio over the rest of the city?
Apparently, when the repairs are done, the National People's Power Assembly (Parliament) will be relocated to the facilities there. We can only hope that, if Havana manages to survive till then, our elected deputies, then much closer to the reality of the city, will be moved by what they see around them and decide to do something for a city that was among Latin America's most beautiful for a very long time.