Cuba & Internet: Jump in or Stay Out?
Graham Sowa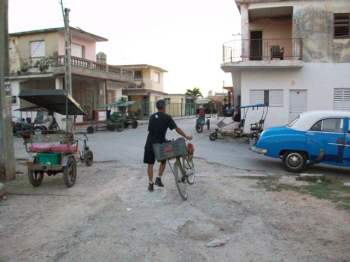 I don't talk to the US media about Cuba because I have seen what the media produces about Cuba.  Even the best efforts to put something down often produce results and readers that are left wanting.  The worst are blatantly malicious.  The media shares responsibility for the generations' long divide between the governments of Cuba and the United States.
Regardless of my conscious attempt to avoid participation in traditional, or "mainstream", media concerning Cuba I was recently vanquished by my foil.
Noticias Martí, ironically an anti-socialist news service sponsored by tax dollars from the Federal Government of the United States of America, used my name and content from this blog for an article about three weeks ago.
This could be a sign of success.  Even if our stories are distorted by the ideologues at Noticias Martí at least this shows that our capacity to produce and publish independently is worth more than the 20,000,000 USD my government fritters away annually on their failed incursions into Cuban airwaves.  They have to rely on a collective of lowly bloggers for their content.
But then I'm reminded of those (almost always generic) cautionary tales:  the media never gets Cuba right and no matter what you say or how you say it someone, somewhere, will react.  That reaction depends on who you pissed off and which side of the Straits of Florida they live on.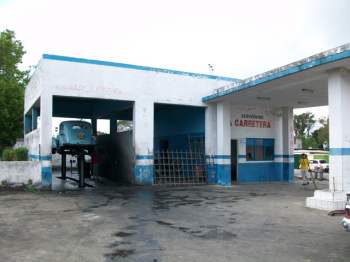 Or the oft repeated cautionary tale that says no one should write anything, because the counterrevolutionary forces will just use that against the revolution.
But this ought not to dissuade participation.
In forums of self publishing, such as this blog, the words are originally ours.  We can defend our articles and stories in their original context because we are the original source.
Such a defense is rarely possible with traditional media where writers, editors, and printers separate the source of information from the reader, or, in my recent experience, the plagiarizer.  This is why self publishing is the new media of communication in 21st century participatory democracy.
But then we are still left with that nag of a warning that says we shouldn't write anything lest those counterrevolutionary forces take hold of it.
There is something to be said about this argument that, as much as we want to hold ridiculous or resist as intrusion onto free speech, keeps on coming true.
Take the new Cuban narrative about the internet as an example.  In the past few months we have seen articles in Granma with words like "cyber war", "digital subversion", and "foreign electronic agents" marketed as reasons to fear the internet.  The same articles go on to say that United States is capable of shutting down internet in any part of the world at any time.
The Cuban Government's argument is a bit confusing.   They claim that the United States is promoting and shutting down internet at the same time.
That latter accusation belongs more squarely on the shoulders of Middle East and North African governments.  The United States tried, and failed, to silence WikiLeaks.  They have learned that silencing the internet is a near impossibility, even with their vast resources.
In practice the United States is promoting internet more than trying to mute it.  And they are doing so in much of the same way as the Cuban Government is accusing them of.  The New York Times recently profiled the United States State Department efforts to create internet capabilities for individuals with the express intent of subverting centralized control of communications.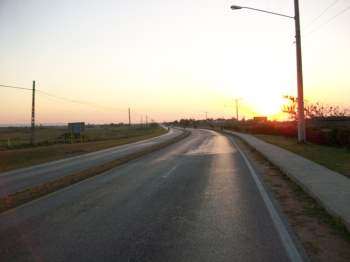 As much as some people might want to say that the Cuba is trafficking in rhetoric of fear to justify their aversion to open internet access we must recognize that the fear is not baseless.
Therefore our advocacy of open internet cannot dismiss these fears as not being real, because indeed they are.  In lieu of dismissal we need to ask if this fear of subversion is worth the status quo.
Fear of small, failure ridden programs, such as Noticias Martí or the United States State Department internet promotion, should not be allowed to shape Cuban policy towards interne.
We should not be scared of entering the digital global network because these elements exist in it.  They will always exist in it, no matter if we join today or wait yet another decade.  The ground lost by a delayed entry has been, and will be, ours.  All battles have their fields, and in the battle of ideas the new field is the internet.  Let us step onto it.