Medicare Fraud, Medicines and Cubans
Graham Sowa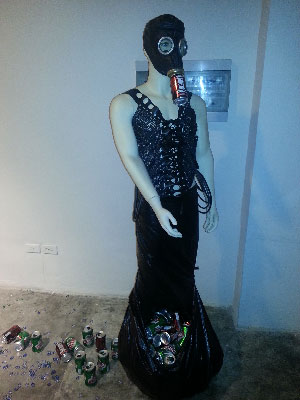 HAVANA TIMES — Miami-Dade County is the per-capita and monetary leader of Medicare fraud in the United States.  Not surprisingly, given the geography, there are more than a few Cuban-Americans getting in on the action.
I am also sort of responsible.  Unlike the perpetrators that make the news, I have not used thousands of Medicare user identities to file false reimbursement claims for home nurses or HIV/AIDS treatment.
But I have counseled my Cuban patients with family members in the United States to try to get expensive pharmaceuticals through Medicare.
Usually these are patients that cannot afford their treatment in the "international" pharmacy that stocks medicine in Convertible Pesos or in the case of medicines that don't enter the country because of the embargo/blockade.
After advising a number of patients about Medicare and the possibility of getting medicine from abroad I decided to look into the legality of this inventive method of medicinal procurement.
However, instead of finding case law and news articles about elderly asthma medicine smugglers leaving Miami International Airport, I came across plenty about Cuban-Americans stealing hundreds of millions of dollars from Medicare.
The involvement of Miami-Dade county in general, and the Cuban-Americans in particular, is so prevalent in Medicare fraud I was taken aback that I had not read about this in the Cuban news.
As a daily consumer of Cuban print media I've become fairly expectant of the latest bad news from the United States. The Cuban editors never miss a moment to remind us of the myriad of problems my home country suffers from.
This is especially true when that bad news happens to involve the Cuban exile community in Miami.
Between the Nuevo Herald and Granma you would think that the two exist exclusively to antagonize the other; the reader be damned…or damned bored as the case may be.
During the past year there have been some real page turning stories coming out of Miami in relation to people stealing from the United States Government and their fellow elderly citizens.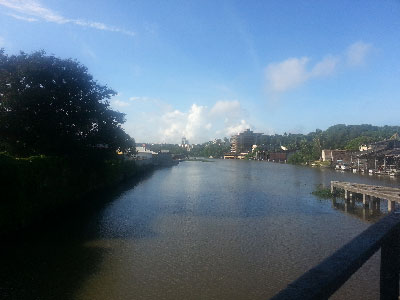 The case of Caribbean Transfers is a doozey.  The company ostensibly sent remittances from clients in the United States of America to their family or friends in Cuba.
However, their bread and butter was the lucrative business of sending ill-gotten winnings from Medicare fraud to Cuban, and other off-shore bank accounts.
I remember during my first couple of years of medical school here more than a few students used Caribbean Transfers to receive money from their parents.
If only we would have known that we were patronizing a service that was helping to drain our beyond broke medical system of resources.  Resources intended for the most needy and elderly of our society.
Making United States headlines again in May of this year, Miami came through with an astounding 25% of the arrests made in a nationwide Medicare Fraud crackdown that lead to 90 arrests total.  The defendants are accused of robbing the rest of us of nearly a quarter billion dollars.
Society is vindicated when people get arrested from bilking our medical system and taxpayers.
It is a shame that the crimes occurred for so long that the perpetrators racked up hundreds of millions before they were brought to justice.