The Misery of Poverty in Cuba (Part 2)
Graham Sowa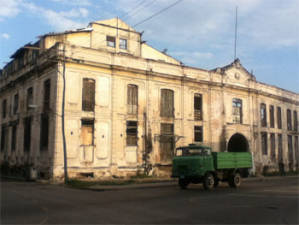 HAVANA TIMES — In the first part of this piece I asked if Jean Marat and the "misery of poverty" were alive in present day Cuba. For the second part of this piece I'm going to explain why I think Jean Marat is alive, even though much as been done to remove "misery" from poverty.
For a large part of my life I have believed that poverty and misery and are interchangeable synonyms. They are poor. They are miserable. Same thing.
But I no longer think that is true.
Reflecting more on how I arrived at this grammatical error I thought of my childhood. I come from a family that was able to provide all that I needed, and many things that I wanted. I lived believing that anyone who survived just slightly below my comfort level must also be just that much more miserable. And of course I believed that anyone who lived above my socioeconomic status must be that much more happy.
I think that is how a lot of my peers in the United States grew up thinking as well. We are basically in love with material culture, the money is just the way we get it. It was supposed to make us feel good.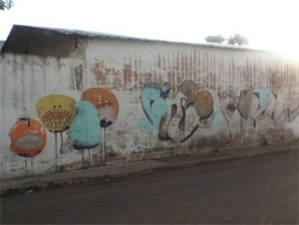 But I think some of us were still miserable. So growing numbers of people started taking anti-depressant drugs to improve their mood.
I was reminded of this heavily medicated reality in a movie called Gringo Mariachi I saw at the Film Festival in Havana last week. The lead character is 29 years old and his mom was still reminding him to take his Ritalin. He wasn't taking medication because his family was poor, he was taking it because he wasn't happy.
More than once I've been curious as to why developing countries are not receiving huge international aid shipments of Prozac. I've visited dozens of health centers in Haiti and never once did I see anyone writing prescriptions for anti-depressant medication. But then again, I doubt that those pills alone would take the misery out of that kind poverty.
My personal experience has shown me that being rich and comfortable is not a guarantee to be free of misery. Could it make sense that there exists a poverty that is free of misery?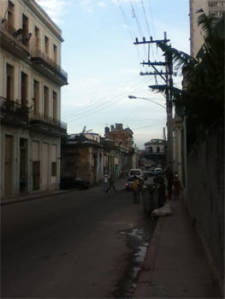 By Victor Hugo's criteria for "killing the misery of poverty" I think Cuba has made more progress than most countries. This progress is especially in creating a populace that is capable of surviving conditions that would render most first world residents completely useless.
True, there are many people without jobs. There is prostitution. There are still corners of darkness and ignorance. The strict conditions that Victor Hugo put forth have not been met. And I know no group of people as large as Cuba (11+ million) will ever live free of joblessness, prostitution, or ignorance.
In fact, if my memory does not fail me, no Cuban has ever told me that they were miserable. Of course that doesn't mean I don't hear about problems, some acute, some chronic. But never the word "miserable."
I think Cuba is a good example of what a society can look like when material culture and misery are scarce. Of course the example would be better if there was more local control and collective action. But maybe those ideas are approaching lights of the future.
With the first world facing the reality of economic austerity there are lots of lessons to learn from Cuba and Cubans. A lot of us who are used to living with lots of stuff will need to adjust to having less. And we'll have to be able to do that without being miserable. Perhaps even laying to rest Victor Hugo's Jean Marat.