As Cuba Mutates, I'm the Misfit
Irina Echarry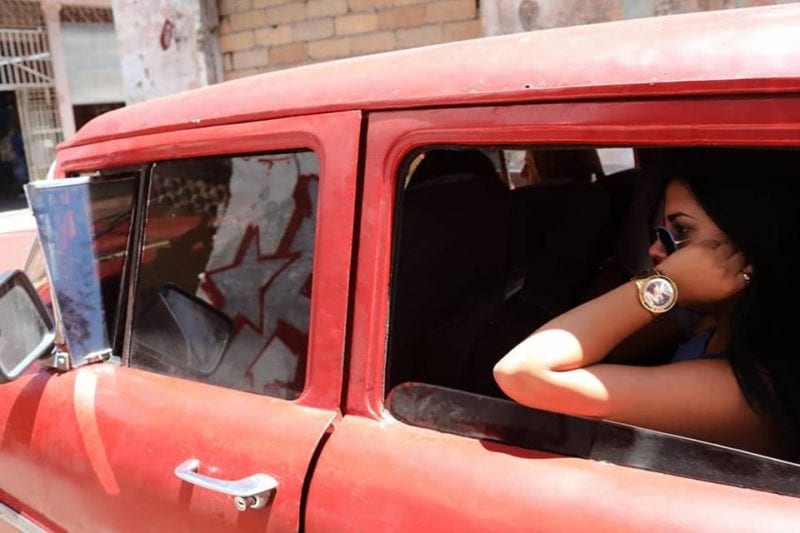 HAVANA TIMES – Every time I have to go and get a document sorted out, no matter what it is for, I'm overwhelmed by a feeling of displeasure. And not just because of the time lost that almost always goes hand-in-hand with our trips to government offices, or the problems you have to deal with when you want to get a document or an appointment, or because I have to stop doing all the important things I'd planned to do. No. It's because I know that I will be a victim of abusive treatment.
Whether it's at the Registry Office, OFICODA (the Government's rationing offices), or Airport Customs; hospitals or immigration offices where you have to go to get a passport and ID card made; but also at bakeries, stores, police stations, and even embassies.
Maltreatment, in all its forms, reigns wherever you go. It would seem that you need a special requirement to be behind a desk or a counter, at the wheel of a bus, or in front of a classroom: to have graduated from the Cuban school of maltreatment. This school doesn't exist in a specific place but stretches far and wide across the country.
The most common response when people complain is: we're in Cuba, as if that were enough for us to accept any disaster. Sometimes, it's gestures, shouting, bitter facial expressions. Other times, it's different forms of affection, they feel so close to you that they treat you the same way they would an old friend or a cousin. So, they call you mami, madrina (godmother), tia (aunt); they leave you waiting while they check their phone in working hours, or they tell you off if you do something you shouldn't, even though they've never warned you before.
Swear words are commonplace, but beyond this foul language, which brings the blood to my cheeks, it's the general environment that really scares me, the prevalence of cocky and aggressive attitudes and, especially, how far removed I feel. I always end up wondering why I reject this if I am the result of the same experiment.
I have suffered the ups and downs of a political system that has stunted our ability to reflect, to look within and to cast a critical gaze on our environment. I suffered the slow and progressive impoverishment of Cuban society that isolated Cubans, transforming us into a defenseless mass, unaware of its own strength, emotionally (and materialisticly) dependent on a paternalistic and authoritarian government.
I have seen how we have lost our civic memory with my own two eyes: neither the authorities nor the Cuban people remember how-to live-in society. I have seen the unstoppable advance and colonization of impoliteness, imposing itself wherever it wants, and people become used to this style, putting their own spin on it, reaffirming it.
Last but not least, I have experienced the boom of this contagious beat (not only because of its monotonous melody) reggaeton, which has made the most of the breeding ground it's found in Cuba and has multiplied like purslane, resulting in a more demented, less political, more hedonistic, ruder people.
I have seen all of this with my own two eyes, yet, I still haven't been able to capture its essence, to incorporate it into my own everyday life. If I'm perfectly honest, I don't understand what's going on with me… Why would I be so dumb?