By Irina Echarry  (Fotos: Yolvik Chacón Valero)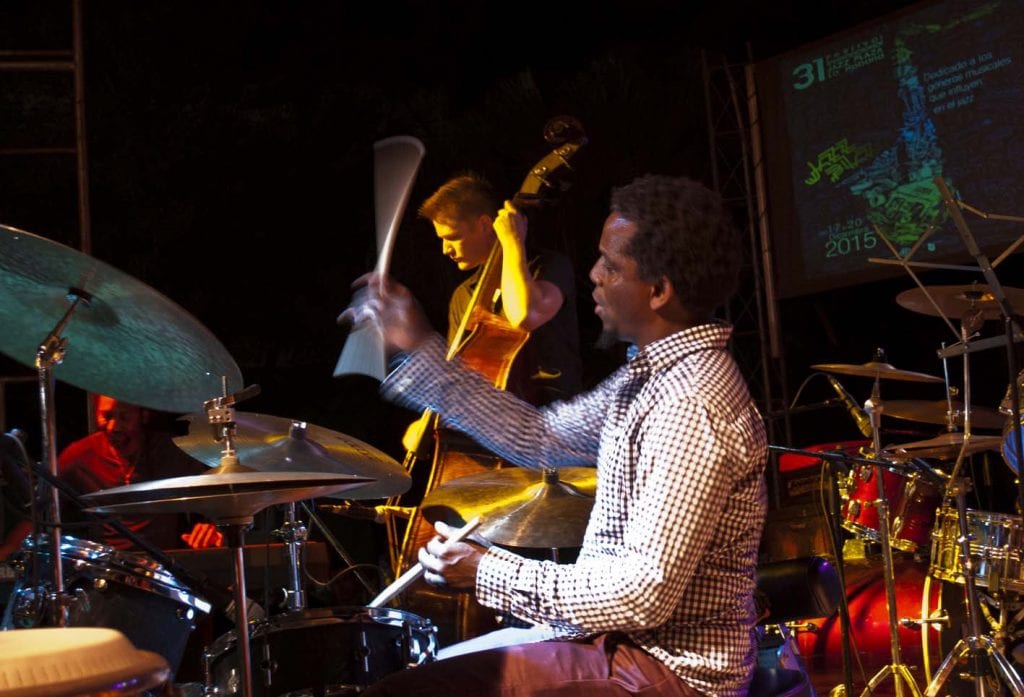 HAVANA TIMES — December always presents a varied cultural programming in Havana; between the Film Festival, Jazz Plaza, the new gallery exhibitions and celebrations for the end of the year, art lovers do not have time to rest.
This year's Jazz Plaza festival began on the 17th when the usual venues opened their doors to local and foreign musicians. Pianist Ernán López-Nussa and The Preservation Hall Jazz Band, celebrated the first year of rapprochement between Cuba and the US. For several decades this group rescues and preserves New Orleans jazz.
During the 4-day event, participants included: guitarist Billy Gibbons and his band ZZTop, who gave a memorable concert at the Cuban Art Factory; the young Jesse Valdes and Project X played for us announcing his desire to fuse jazz with electronic music; Cuban Miguel de Armas with his Latin Jazz Quartet came from Canada.
Several artists from the United States, Argentina, Chile and Puerto Rico brought their music. These included trombonist Steve Turre, percussionist Robbie Amin, the Mongorama group, Organ Trio band; Triple Ace from Austria; Alafia from Brazil and The Shuffle Demons from Canada.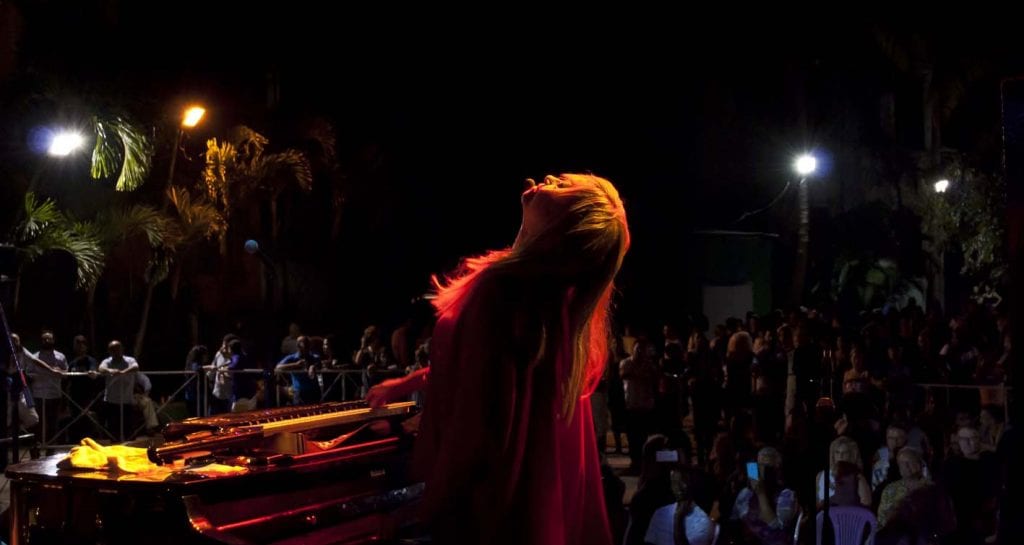 Top Cuban groups and soloists were present, including Michel Herrera and his Mother Earth project and Roberto Fonseca. Bellita and Jazztumbatá always captures the attention of the public for its charm and musical quality, along with its star "octopus" who attracts curiosity and applause, as he plays several instruments at once. Orlando Valle (Maraca) convened talented artists that made up the Jazz Plaza All-Stars.
The audience attending the concerts is mostly foreign, but each year more Cubans are attending, especially when it comes to Latin jazz. It's a pain when artists lead their entire presentation in English only, leaving out their compatriots.
The last days of this 31st edition of Jazz Plaza 2015 were marked by rain. While the indoor venues continued unabated those people who prefer open spaces were left with the desire to enjoy jazz under the stars.
Click on the thumbnails below to view all the photos in this gallery. On your PC or laptop, you can use the directional arrows on the keyboard to move within the gallery. On cell phones use the keys on the screen.