Ghosts from the Back County at the Havana Book Fair
A book of Children's literature
Irina Echarry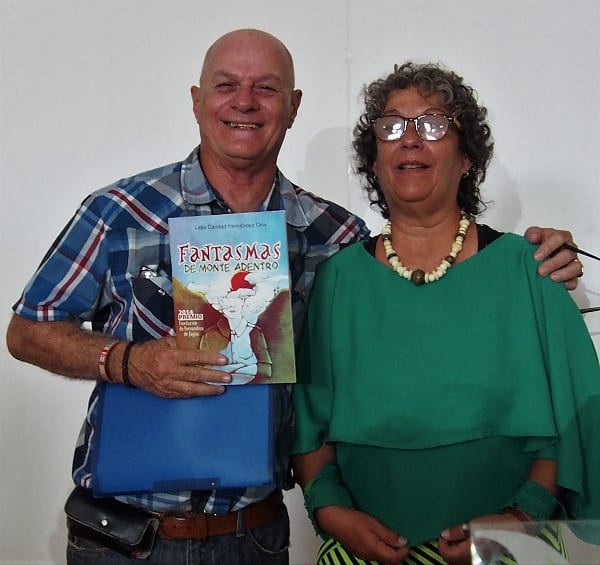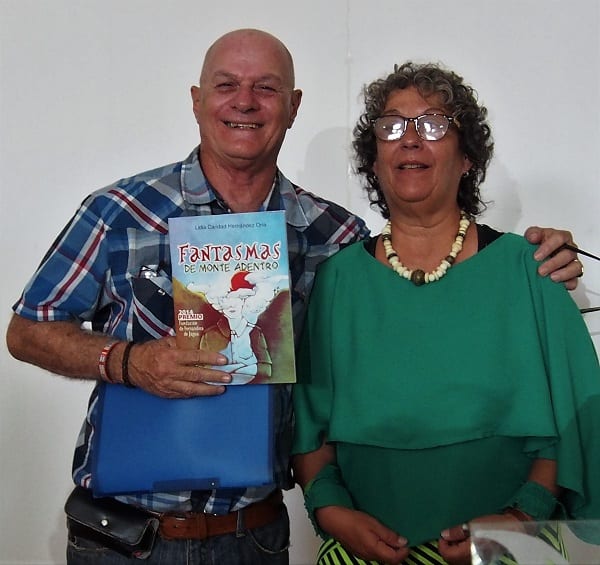 HAVANA TIMES – In the Alejo Carpentier room of the Cabaña Fortress, on February 11, the title "Fantasmas de Monte Adentro" (Ghosts from the Back Country) by Lidia Caridad Hernández, was presented as part of the activities of the 28th edition of the International Book Fair of the Havana.
Aimed at children and published by Ediciones Mecenas of the Provincial Book and Literature Center of Cienfuegos, it includes 21 short stories and was the winner of the 2014 Fernandina de Jagua Foundation Prize.
According to Orlando Víctor Pérez Cabrera, a philologist and poet from Cienfuegos, "the stories are entertaining in their reading, they develop simple but profound conflicts, and each of them leaves a deep and happy trace at the bottom of the spirit". Pérez Cabrera pointed out his astonishment at the dominance shown by the author of those contexts from rural life her being Havana born.
The stories, he adds, "have the virtue of recreating the essence of the so-called Cuba of yesterday. It shows a village or peasant environment marked by the imminent need for survival: the blind belief in those who appeared with clear evidence as a process of collective suggestion. The eager search for hidden treasures or jars filled with jewelry and banknotes buried by their owners. The presence of characters representative of oppression and injustice: the rural guard, the foreman of the sugar mill, the foreman of the farm; in general, the latter are pale and diffuse alongside the spiritual light emanating from the dispossessed."
Lidia Caridad Hernández, the author, said she was excited and confessed that this is her most beloved book. She explained that her grandparents were from the Canary Islands who emigrated to Cuba and settled in Sancti Spíritus and Zaza del Medio, places that she visited a lot during her childhood and adolescence, so she feels "identified with the peasant culture, with its generosity, its industriousness, with its imaginary."
Hernández said that Fantasmas de monte adentro "was a product of pure imagination and research work and was a book designed from beginning to end. Each story was preceded by a rigorous investigation of the environment, geography, history or customs of the rural life."
Lidia said she is worried about the context of technological domination and believes that children and youth return less and less to books.
In addition to the text, the book contains illustrations to color, Liset Gonzalez, 10 years old, said it is "something very good, because not only do you entertain and learn with words, but you have the images, and especially give us the opportunity to choose the colors. It is very good for the imagination."
The book fair of Havana continues through Sunday February 17 and then moves on to other provinces of the Island.