Javier Larrea, a Cuban Animal Rights Advocate in Trouble
Irina Echarry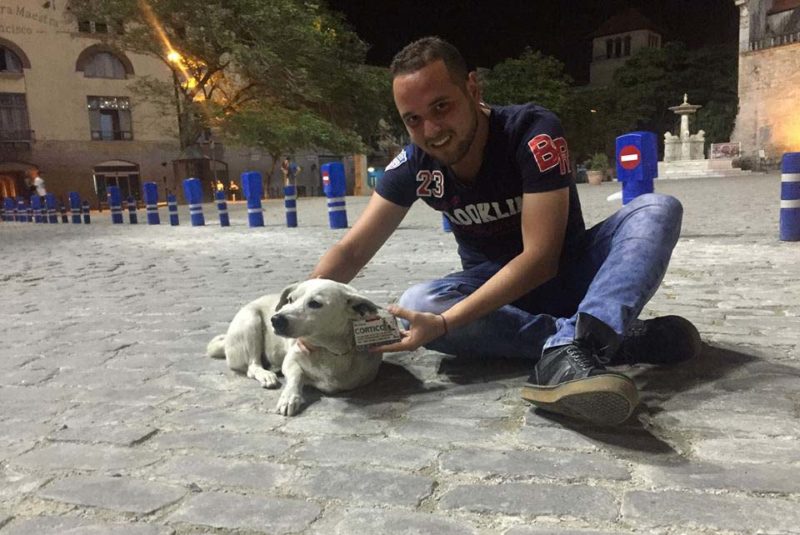 HAVANA TIMES – Javier Larrea is a young Law student at Villa Clara's Martha Abreu University, for now. The only thing that makes him different from other young people his age is that he has loved animals since he was a small boy. He's now paying a high price for that love.
In April, after the march against animal abuse in Havana, Larrea thought that something similar might be able to happen in his province; so, he wrote a letter explaining his objective and asked for authorization; he followed the protocol he was supposed to; but he gauged the situation wrong.
Pedro Pablo Hernandez Herrera, the person responsible for authorizing the march in Havana on April 7th, was fired (without any explanation) and this suggests that allowing this pilgrimage was "a mistake", so it will be difficult for people to take to the streets again with authorization.
In Santa Clara, Javier received a "NO", the municipal government rejected his request, and the Law student turned to the Provincial People's Power Assembly. It wasn't approved there either and Larrea has also been harassed in many different ways, including cyberbullying, which meant he had to close his Facebook account for some time.
Some friends and people close to the animal defense movement have even tried to defame him and, last but not least, he had to stand before a disciplinary board at his university on Monday June 17th, the reason being unclear. We don't know what will happen to this young 21-year-old man now.
Larrea has been a member of the BIENAC (Animal Wellbeing in Cuba) collective, which has been working to support animals in Villa Clara, focusing on medical assistance, rescue, looking for adoptive families and also raising awareness about animal wellbeing.
There are many people like Javier across the country. More and more animal advocates are denouncing the lack of a National Animal Protection Act, which would recognize animals as living beings so that abuse against them can be penalized.
Now, with the request for a march denied and his follow-up on Facebook, Javier has only made his intention to continue to improve animals' lives public, to teach people to love and demand respect for those who can't do this for themselves, so that our society can move towards a less cruel future. What's wrong with that? Everything is so absurd; with the hundred and one things we have to be worried about…*
*Lyrics from a Silvio Rodriguez song.