By Irina Echarry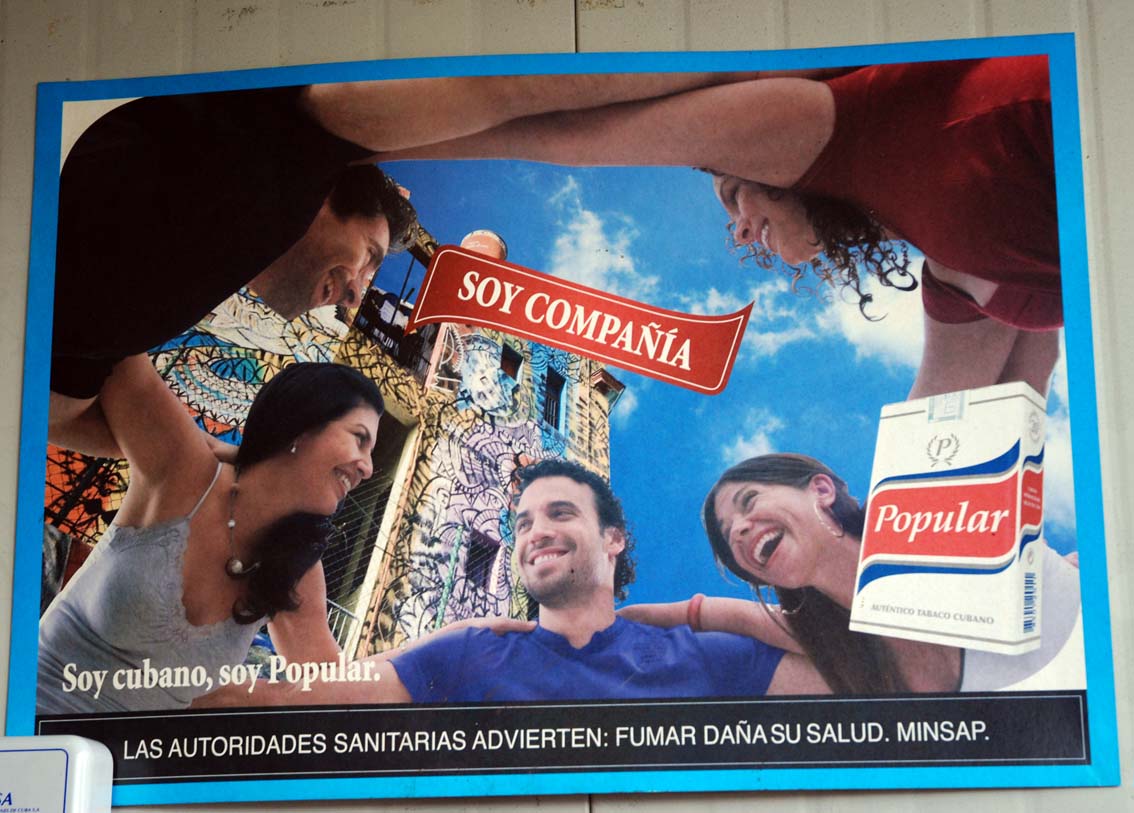 The white, red and blue cigarette package is up front.  The poster ad shows a group of cheerful young people holding each other arm in arm.  In the middle are words that clearly show the advertiser's approach to selling: "Cigarettes mean company."
If something distinguishes each of the generations that coexist on the island -in addition to the lack of faith in a better future- it is loneliness.  Cubans are unable to rid ourselves of the distressing emptiness that lives inside every human in this world of adversity.
I know many people will think that I have a bitter and depressing vision of life, but it's normal that we feel alone in the face of incomprehension, frustrated desires or the lack of communication with others.
To this reality that we experience: we can add the elderly who are abandoned in their attempt at survival.
Likewise, men and women feel alienated in the battle of "solving" day to day problems; adolescents are without hopes or illusions; children think of a present-future poorly encouraged by adults, who adorn it with archaic dogmas.
What previously had been an emotional or mental space for rethinking ideas, recreating feelings and looking at the other side in an act of introspection, becomes a perennial existential crisis dominated by questions that find no answers.
Those who have greater willpower ask themselves what they can do to affect change.  Even so, once the illness (loneliness) is contracted, such change is difficult to produce.  Or is it congenital?
To make matters worse, the advertisement I mentioned at the beginning, which covers the walls of several commercial establishments, is an ad for the "Popular" brand of cigarettes.
It's horrible that the physical and emotional health of people is played with in that way.  Is the solution to loneliness as simple and noxious as smoking?  How many youth will let themselves be carried away by those white letters and will turn in mass to buying that product.
The designer of that publicity knew very well what they were doing.  Perhaps they were paid a good fee to direct intention to a weak point, but they forgot the sense of responsibility that we should have toward others.
Not only does it encourage people to damage their health, as is printed on all packages of cigarettes, but this ad tells you that playing around with your lungs can save your soul and spirit, that you can find peace.  To feel accompanied is a goal that many people don't achieve, but I don't think it's from a lack of nicotine.