An Excursion to the Christ of Havana, and other stories
Irina Pino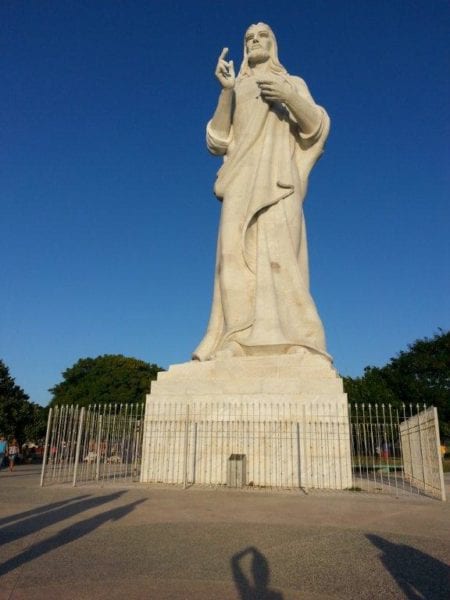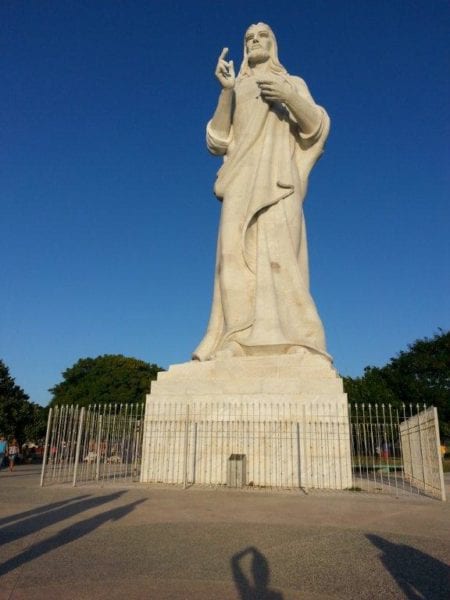 HAVANA TIMES — Gigantic, beautiful, commanding, this Christ can be seen from several points in Havana. It was sculpted by Jilma Madera, a Cuban artist who once said that her Christ wasn't meant to be worshiped, but to remember him.
Maybe she said it so that we would appreciate him in all his greatness, and not just as a religious symbol that saved our souls. He seems alive, as if he were talking to us from that pedestal.
It was unveiled in 1958, it's 20 meters tall and 50 feet above sea level. Cubans and tourists usually come to see this wonder, which the sculptor paid for out of her own pocket, with the prize money she had won. She herself made the trip to Carrara, Italy to pick out the marble blocks.
A few days ago, I visited it with some colleagues from Havana Times who hadn't ever been before. We all got on board a boat that goes to Casa Blanca, where Christ is located. The journey is cheap but the boat is old, we were talking and I was looking at the water afraid, thinking: "if it breaks in the middle of the sea, they won't be able to reach the life jackets."  If these devices still work, after being tied to the side of the boat for a thousand years already.
The town of Casablanca is ordinary, it's only attraction is the Christ statue. In order to see it, you have to go up a long track which has walls with groves, where cars, motorbikes and bikes pass by. There aren't any signposts. Before reaching it, you can make out two gates with a military unit sign and a rustic cabin.
Excursion from the past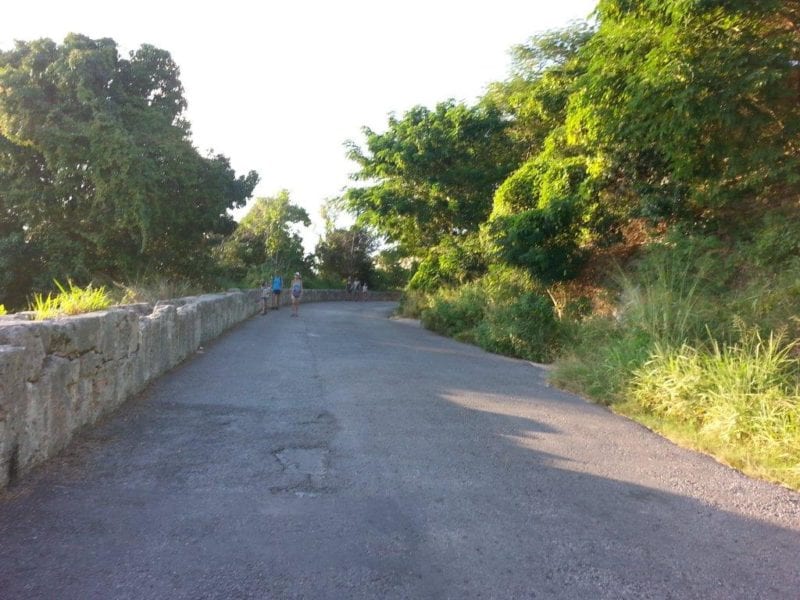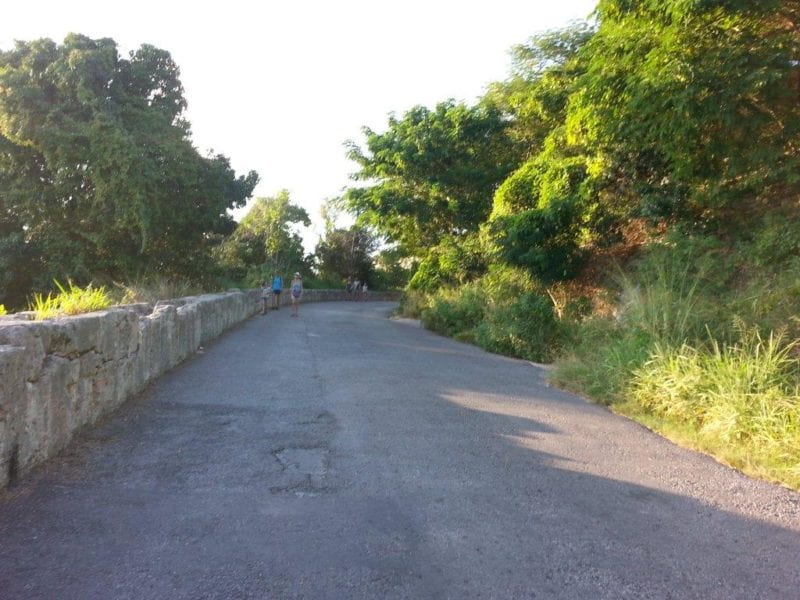 In my youth, with some friends, we decided to go for a picnic and we went inside the military unit by mistake, the place was silent and the beautiful trees invited us in. Once we sat down and were eating, we unexpectedly heard some heavy footsteps on the grass. We were really scared when several men in uniform appeared and one of them, with a voice like thunder, kicked us out rudely.
After sleeping for a few hours next to the statue, the group separated and only two couples stayed behind to have sex, each pair on its own. We walked down towards the path's green wall, the adventure was tempting there, as everybody was leaving as night fell and there was a remarkable silence.
The other couple had gone quite a ways away from us, and when we had just finished making love and were putting our clothes back on, they came running without their shoes on and half naked, shouting that a man with his face painted white and a knife in his hand had surprised them, saying that he was going to kill them if they were going to carry on doing "this".
Of course, we stopped going for months and if we did, we left before dusk. Today, this path continues to be dark at night, in order to walk along it, people light the way using their cell phones because of the risk of tripping and falling.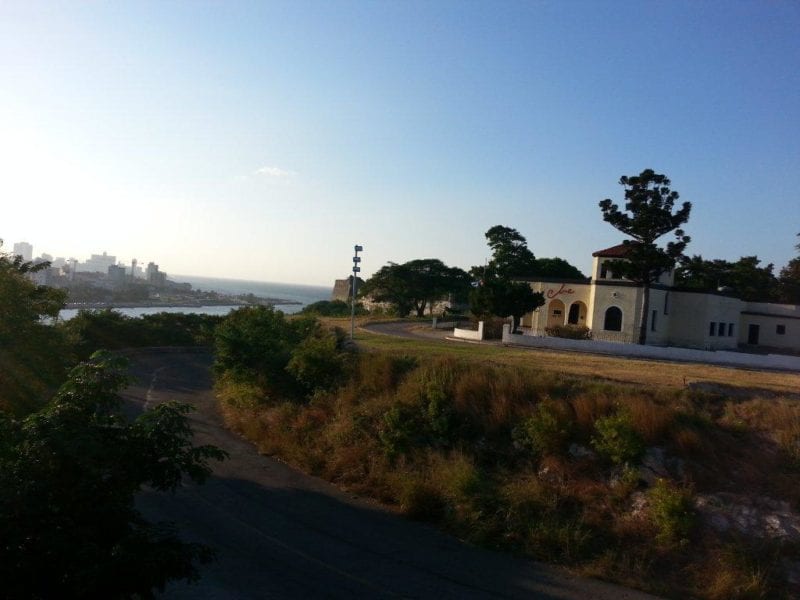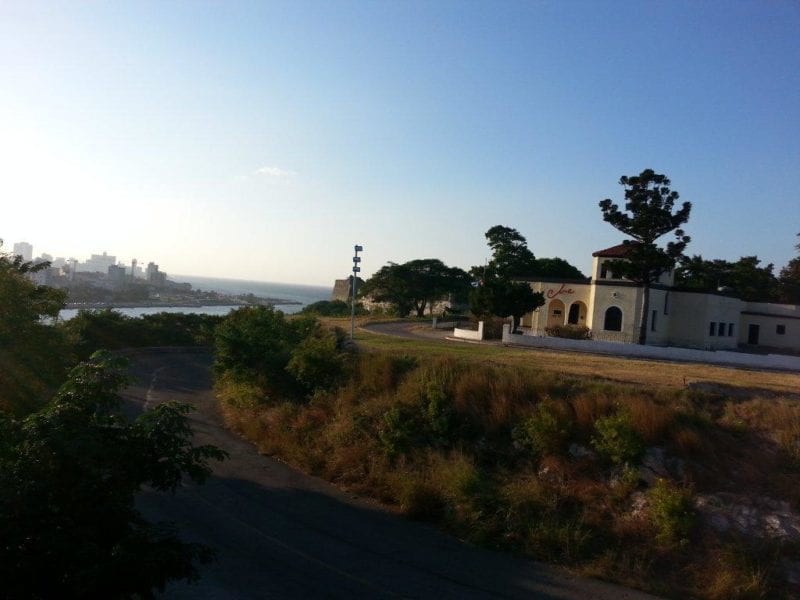 At the top, Christ hasn't changed very much, he is now surrounded by a fence so visitors aren't in direct contact with him, maybe so people won't paint or dirty him, when the most logical thing to do would be to put some security guards in place.
Crafts are sold there as well as some cute Christ miniatures made out of corn.
Everybody admires the statue, they take photos and make videos with him, as well as looking at the view on the other shore. Some dream, as if they were looking at another country, another city, a more charming city from a distance, with its lights and shadows.
While others, can only see a bay with anchored cruise ships, unreachable, which shine thousands of little lights. The surroundings look like a French villa because of its colors and tranquility, but it continues to be Cuba, and this, our Christ.