Irina Pino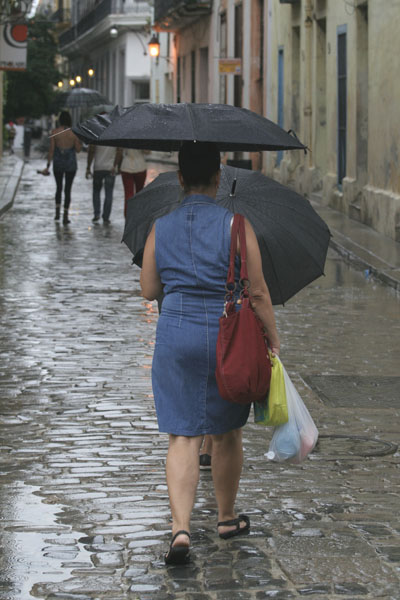 HAVANA TIMES — How does one stay in shape? How does one manage to look good after forty in Cuba?
There are thousands of possible answers to these questions. A friend of mine agrees with me that a woman's beauty ought to come from within. Does she mean the soul? That would be a good response.
Youth is a state of physical plenitude and has no need of cosmetics. As women age, they begin to require a certain dignity that experience alone cannot afford them. What is experience, after all? It is the succession of the mistakes we make in life. And one never learns – there is simply not enough time to do so.
It is understandable that one should want to be at peace with oneself, to aim at professional advancement, and other forms of realizing oneself are also valid. What we perceive on a daily basis, however, is that most men prefer younger women. They look at them and desire them, and spare no effort to go after them. The others, the ones that have withered, the ones who can no longer boast of their physical charms, are treated differently: they are the leftovers that are thrown into the garbage. They are simply scorned.
Exercise of course helps, but gyms are truly expensive, let alone sophisticated equipment to exercise at home.
One has no choice but to go out running, walking or swimming. The island's reality nonetheless pressures women to do other things. Dying one's hair costs 4 or more CUC. The cheapest haircut costs 1 CUC, and a regular massage 2 CUC. (1 CUC = 1.10 USD)
One really has to work miracles to be able to dress well. A low-cut blouse costs more than 10 CUC, to say nothing of shoes. When you buy these at the store, they've often been lying in a warehouse for years and break in no time. I had a pair that I would put on for special occasions. One day, when I took them out of the closet, they literally fell apart in my hands.
Used clothing is not an option. The garments are usually out of style and available only in huge sizes. You can't even find a classic garment among all the outdated clothing. Prices have gone up at craft fairs, such that dresses run you anywhere from 20 to 25 CUC.
An average salary barely gives you enough to eat, so anything beyond that could well be called a luxury. But, malnourished or not, one's appearance continues to matter.
I know many middle-aged women who are "self-employed" (waiting tables, working at cafeterias or at agricultural and livestock markets) only because of the money they earn. I know others who are more fortunate and receive money from a relative abroad. The former are hard-working women who manage to remain beautiful through sheer effort, and because they feel they owe it to themselves.
I would like to know what those who have only their measly salaries do, those who are no longer so young so as to remain attractive without effort.