Conversation with a Cuban Undertaker
Irina Pino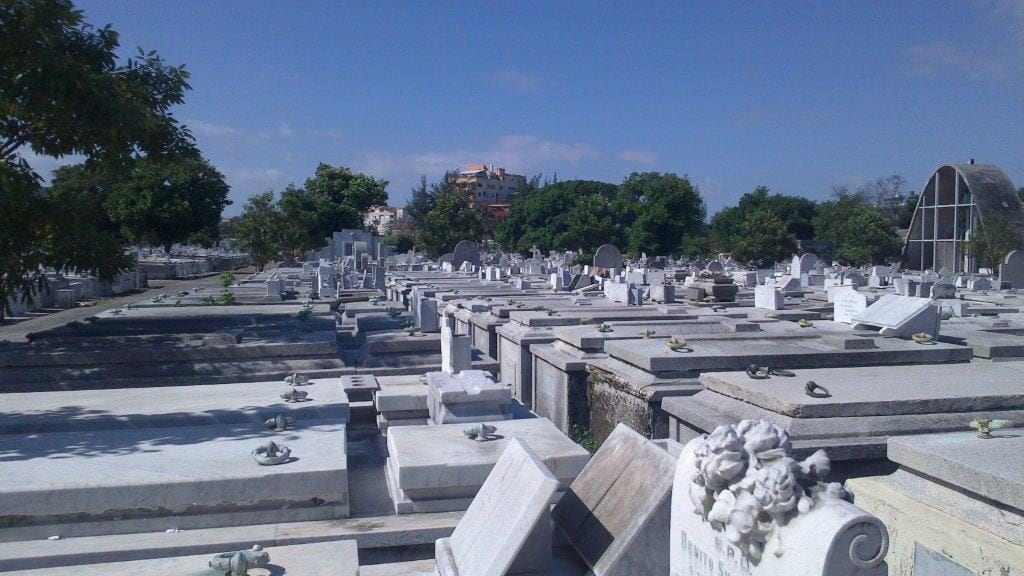 HAVANA TIMES — It was my dad's birthday last week and several members of the family headed over to Havana's Colon Cemetery to pay tribute to him.
We had ordered a tombstone which, despite being very expensive, did not meet the basic artistic requirements. The gravestone also hadn't been sculpted there. They are made by a guy who lives close to us. They are small and shoddy. The chiseled letters are rather inelegant, and he uses the same style for all tombstones he sells.
I wonder why the cemetery doesn't have a workshop where one can request this service. Why must one rely on a craftsperson who isn't a real artist? Like so many others, this question has no answer.
While there, next to the grave where my father's remains rest, we noticed the deterioration of some tombs. Some have cracked lids, are covered by dry leaves or overgrown with weeds.
We were barely able to have some time to ourselves there. Our silence was interrupted by a stranger. A man who looked over eighty approached us, offering to care for the grave. He had worked at the cemetery for 60 years and his 240-peso pension isn't enough to live on. Hence, he offers a private service, charging 20 pesos to clean the tomb and its surroundings. He visits the home of the relatives every 3 months to collect payment.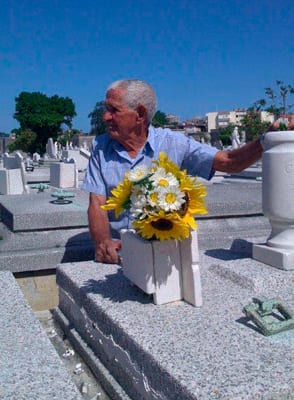 Humberto lives alone and has no children. His best friend has cancer and she is the one who tells him when someone requires his services, for he doesn't even have a phone. Some months ago, he had a heart attack and she helped him. Now, he has to take care of her, as she is in the terminal phase of her condition.
After hearing this moving story, my niece took out the money and hired him immediately. He continued to talk and told us that, if we wanted to repair the tomb, he knew a reliable person who could do it, and he went on and on, adding one service after the other (like the placing of a specific type of plant in the jars), talking about how little the tombstones last, how bad the glue they use is.
We were barely able to concentrate or think about my father. He also gave us advice and suggested we went to the cemetery office to put everything in order. One could tell he knew his job well. He also told us the exact address of our father's tomb.
Will this man be around long enough to look after so many tombs? Nobody knows. What's certain is that he's struggling in his last years of life.