Good Grades and Unwanted Degrees
By Irina Pino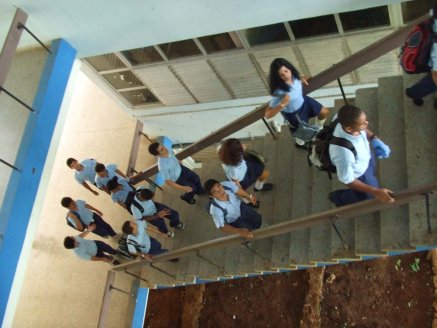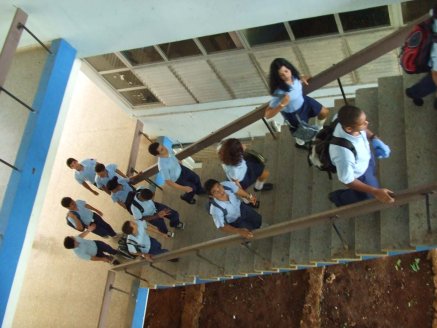 HAVANA TIMES – Everyone in Cuba knows that there aren't enough degree programs for pre-university students. Young people are hopeful, but often their dreams never come true. Plans nipped in the bud and not only for those who are at the bottom of the ladder.
There is a project with two calls for university entrance exams for pre-university schools (senior high). Parents spend a great deal of money on private tutors so that their kids can pass it and enroll on a degree, because Military Service is clipping at their heels. Although nobody can truly escape it because it is compulsory for boys, and you need to do a year at least. Students who don't get into university have to do two years and they have no way out of it.
Dairon, a boy from our neighborhood, has had excellent grades since 10th grade, he used to dream about studying engineering or architecture. However, when the first call for entrance exams came around, he failed. He passed the second time around, but his chances were taken from him in one blow: he couldn't choose any of his top choices and he was given Medicine, his last choice.
He began the degree, hoping that he would end up liking it and he passed the first year. In the second year, however, he failed two exams and passed a last chance test. He became more and more demotivated, so much so that his grades dropped. He missed classes, he became stressed, he smoked and drank at parties, on the brink of becoming an alcoholic.
Dairon didn't want to continue and he left school. Now, he's looking for a job at any private business and prays that they don't come calling for him to serve his compulsory Military Service. Somebody told him that people who leave their degree in the second year will still be called.
Something similar happened to Luis, another boy, who passed the entrance exam the second-time around and was given Medicine, his last choice. He wanted to change degrees but he couldn't. He left it too in the end because he failed a few exams. A month didn't even pass by before he was called to serve his Military Service.
The best careers go to the Vladimir Ilich Lenin School of Exact Sciences, the rest to the Ministry of Interior's (Minint) pre-university, and lastly, to the ordinary pre-universities.
The students at the Minint's pre-university can choose a civil degree (with entrance exams), or opt for a military degree, which they are guaranteed without having to sit an entrance exam.
We should think about why there are so many openings to study Medicine for those students that don't even have a vocation, putting them in a situation that will ultimately become a waste of time.
Education and personal development need to begin at an early age, it's a need and shouldn't be like going to the slaughterhouse.