My Book Presentation at the Havana Book Fair
Irina Pino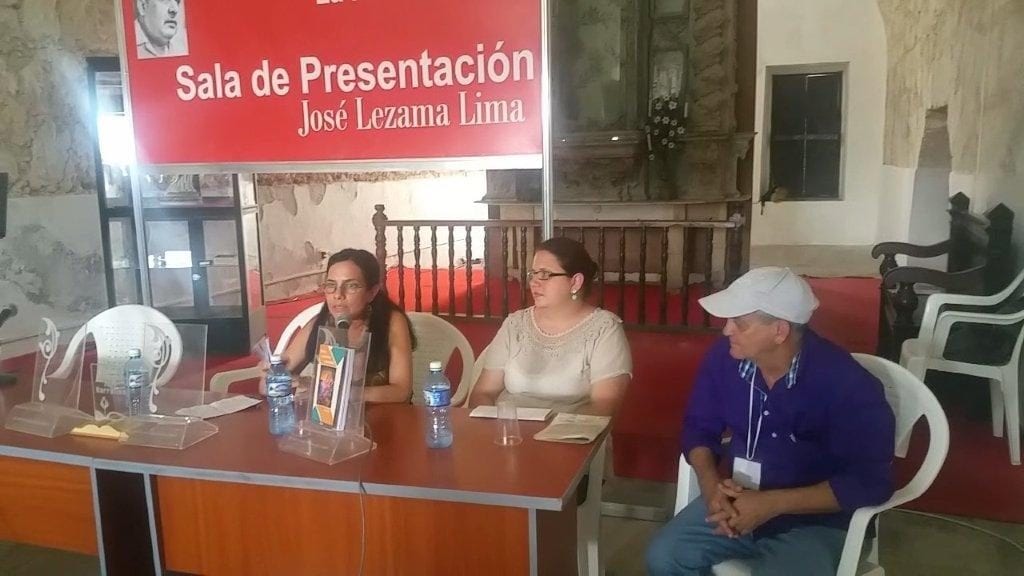 HAVANA TIMES — I just presented my third collection of poems: "De las escaleras para abajo", recently published by the Hermanos Loynaz publishing house from Pinar del Rio, on Sunday February 4th, at the Morro-Cabana fairground.
The emblematic site was super busy, you could hardly take a step forward in the great crowd that decides to visit on Sunday.
Besides being a kind of reading festival, this event is like a large picnic, some people just go to eat and buying books is what they do the least. Before going in, from a distance still, you can pick up on the unpleasant smell of fried food which pollutes the air and you can see long lines of people waiting to buy fast food everywhere.
Children enjoy the rides present, like in a traditional fair, and parents spend more money on toys and sweets.
It isn't a bad idea and I'm sure it brings in more income, but you lose the underlying idea of the event: to find interesting books, even though there are stalls where you can get maps so you can find them in the different rooms.
The marathon-style presentations are something I don't like about the fair; a publishing house can have more than five books on its program in one afternoon. Many presenters don't realize and they go over their allocated time talking about the book without thinking about the presenter who is next. Their ego, love for the limelight, harms others. Sometimes, they speak more than the authors themselves, you only manage to read a few extracts.
Boredom, discomfort persist, people can't last a couple of hours, their attention starts wandering, wishing that it all comes to an end quickly.
That happened to me, I didn't listen to what the books before me were about, I just wanted it to be my turn already.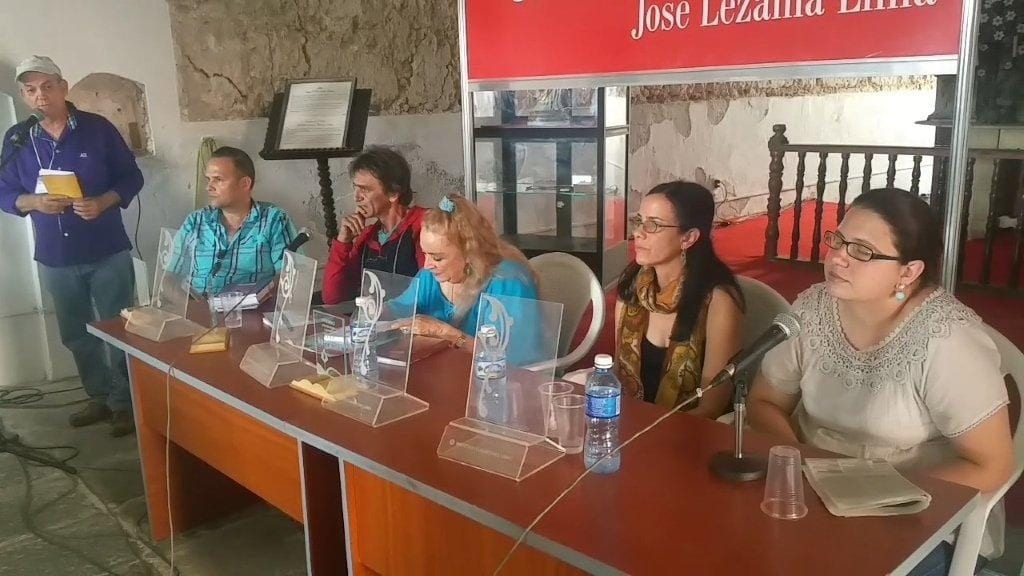 During my presentation, which was the last one, I didn't even get a bottle of water and my book wasn't out on the table's stand. Another detail: neither my book or I were featured in the program. Forgotten, perhaps?
After thanks were given to the publishers for their excellent work, to my wonderful editor and the writer who wrote a summary of all my work, I could finally read.
When I heard the applause at the end, I didn't know whether it was because of the extracts I had read or whether it was because people were so happy that that madness had finally ended.
For those who were interested in buying my books, they weren't there, they had been placed somewhere else. That is to say, I had to give my friends a number of the books that the publishers give authors for cost price.
It's true that I signed them and I liked writing inscriptions, but, who in their right mind would have an author present a book and then not have the books there to sell?
In spite of difficulties, I invite you to buy my book, for its intimate nature, where passions such as literature, film and music overlap. More than written words, the book is full of experiences lived to the max.