My Local Development Project for Havana's La Puntilla Neighborhood
Irina Pino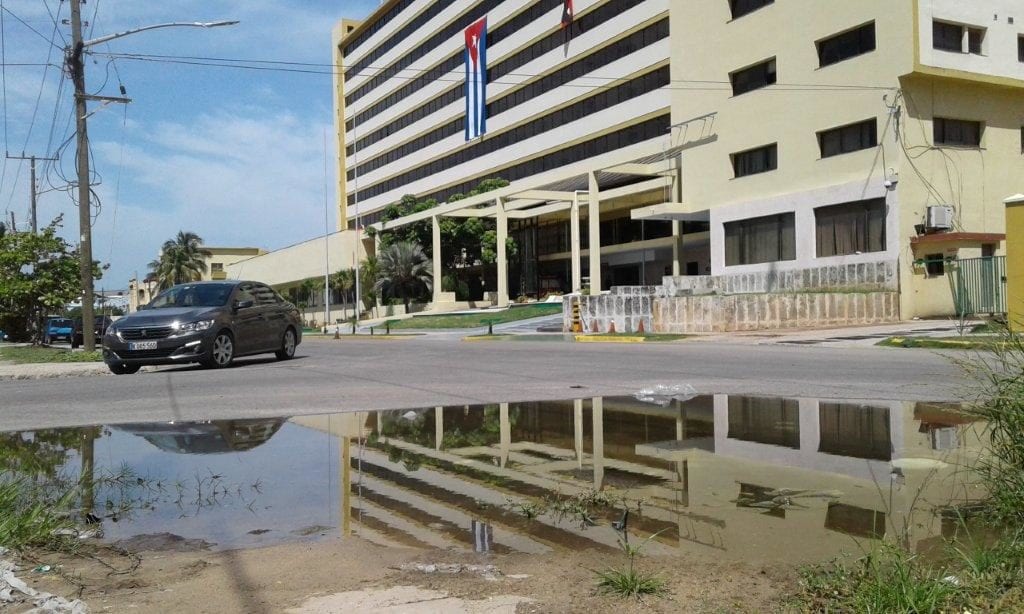 HAVANA TIMES – I live in La Puntilla, a neighborhood in Havana's Miramar district, which is decaying. Everything is deteriorating here and nobody cares.
There has been a green puddle of foul-smelling water on the corner of Cero and 1st streets for over four weeks now. The situation has been reported to the Aguas de la Habana company and yet they haven't come to clean it up. The last thing we heard from the Sewage Department, was that they didn't have equipment right now. So, what? Our homes are being taken over by flies, mosquitoes, all kinds of pests that will become an epidemic…
What can we do in the face of so much incompetence, indolence?
I have an idea: fix up the neighborhood, but to the extreme.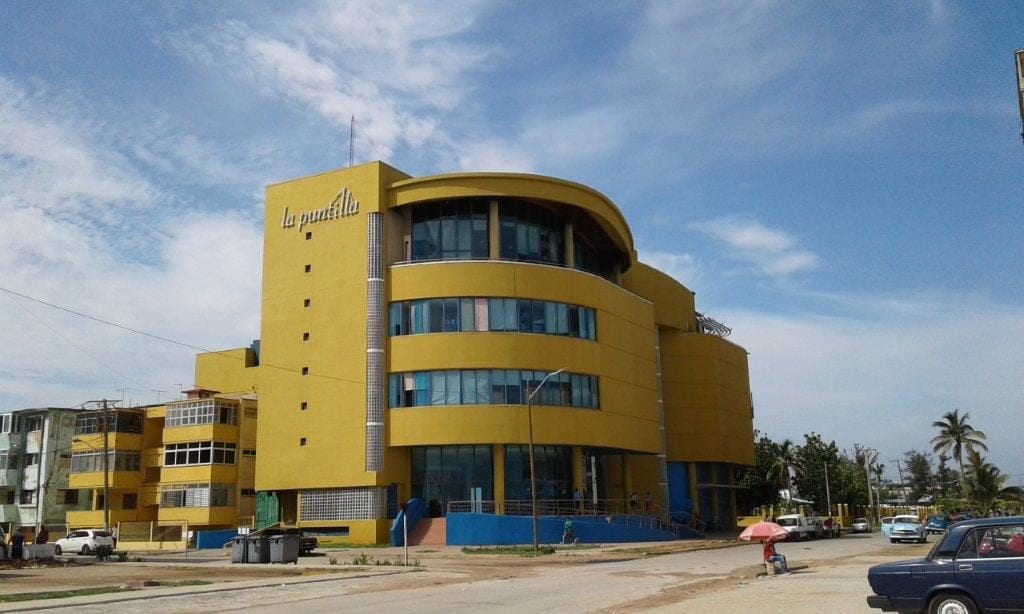 We have a shopping mall that shares the same name, where most of the items for sale are only meant for people with deep pockets; tuna cans, canned vegetables and fruit, olive oil…, food which is only there to adorn shelves for most people living on a minimum wage.
Clothes on the first floor and the boutique, expensive poorly-made clothes are something else. Dusty merchandise which never sells.
I would like this store to have a range of prices so that everyone would be able to afford it, asking national clothes designers to come and sell their garments. Organic food would be grown on roof terraces and in ground floor gardens, and sold at a price everybody could afford.
I would convert the CIMEX (the large building of corporate offices) into a luxury hotel, I would replace its offices with rooms with a jacuzzi and other comforts. An investment that would bring in revenue for social projects.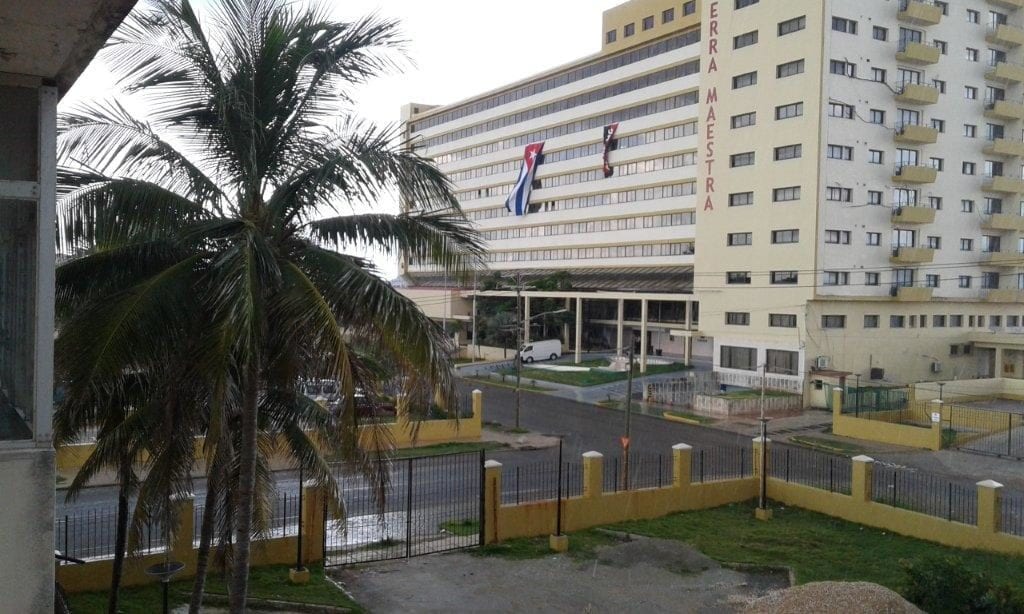 I would sell the Riomar building, which has been falling to pieces for decades now, to an investor so they could renovate it, on the condition that they would leave one or two apartment blocks for their owners and for low-cost housing. The rest could be rented out.
Part of the revenue from the Sierra Maestra Hotel (formerly CIMEX) would cover expenses for cleaning drains, new public lighting on streets; cleaning services of the small beach (always covered in garbage from religious offerings and junk that people throw there). After it is cleaned, I would build something on its rocks, with concrete pathways and shades, there would be enough sand to cover the diente de perro (sharp limestone rock).
A multi-story building would be built on the cleared area opposite (now with a makeshift stand, where they sell bread with greasy pork, soft drinks, and blasting awful reggaeton). The building would include: a library, a movie room, a place for yoga classes, cafe, a place for rock music bands to play, restaurant and hostel.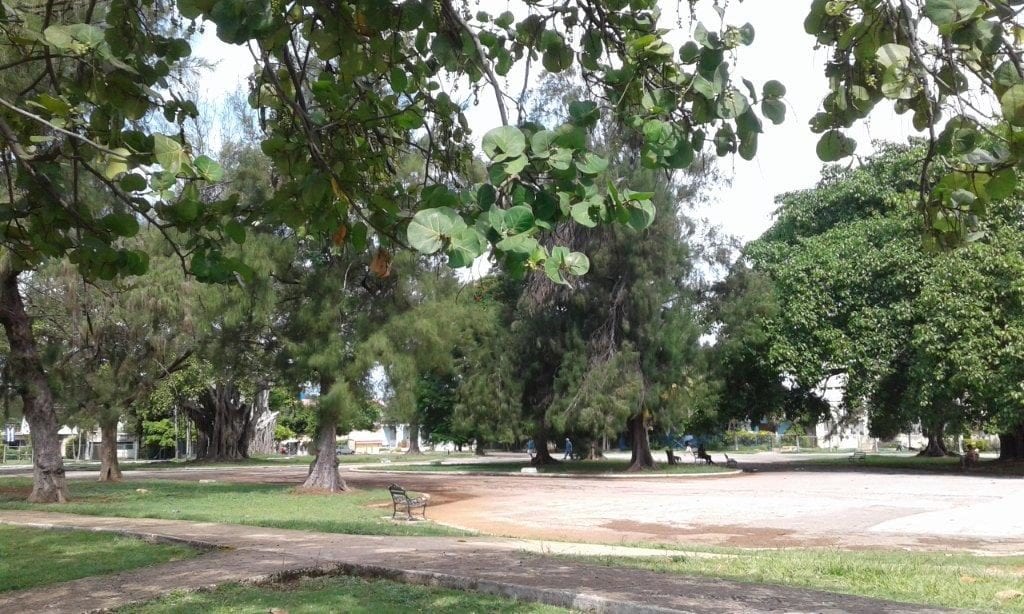 I would light up our park on Cero Street, which remains in absolute darkness at night because streetlights were taken a few years ago after a "renovation" project. I would put benches in empty places, benches that were taken by lowly thieves who might have sold them to people who needed them for their gardens.
Something needs to be urgently done with the Casuarina trees in front of this park, which have been fenced off for over two years, stopping people from walking along its paths, as they want to build the Embassy of Qatar there.
Although, oddly-enough, project posters were taken down because neighbors painted over them in form of protest, and they went to the garbage.
The first thing I'd do would be to take down the fence, hire gardeners to get rid of the weeds that reign here. With the help of a landscape architect, a nature project would be drawn up that would include a fountain at its center and wooden benches to highlight the beauty of this forest and return it back to life.
What else? Any additional suggestions for my dream are welcome.
(Click on an image to display the gallery.)
Default Gallery Type Template
This is the default gallery type template, located in:
/var/www/vhosts/havanatimes.org/httpdocs/wp-content/plugins/nextgen-gallery/products/photocrati_nextgen/modules/nextgen_gallery_display/templates/index.php.
If you're seeing this, it's because the gallery type you selected has not provided a template of it's own.