Irina Pino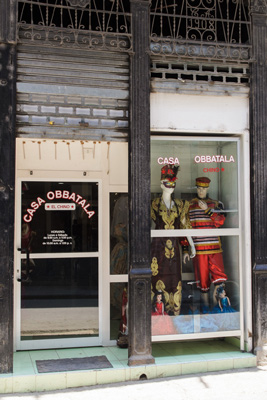 HAVANA TIMES — My friend Inga was seduced by a Cuban hustler. They met at a party, danced salsa, had drinks, talked for hours and ended up having sex up on the roof terrace. A passionate string of events that left my foreign friend dazzled.
I was privy to their romance. Most of the time, she would turn a deaf ear on my advice and wasn't aware that Ernesto was putting on a show of kindness. She would believe the cheesy things he said to her and put stock in what he said about Cuban art. He fooled her that way. To top things off, they would then have fantastic sex.
A passionate romance blossomed. He suggested they move in together, as he didn't have a place of his own. The young man from Las Tunas was staying at friends' homes and worked as the assistant of a painter who sold his work at the Cathedral in Old Havana. The woman, who'd come to Cuba to study, had rented a place in Playa.
Everything worked well for a few months, until he asked her to marry him and she said no, telling him she was still too young and didn't want that kind of commitment yet. But he convinced her that it would be spiritually rewarding to get married under the Yoruba religion. She gave in; taken away by the mystical stories he wove for her. A dark seed began to sprout at the heart of that peculiar wedding, however: he wanted her to fully commit to the religion, as he was a Shango initiate and he wanted to be with someone who shared his beliefs.
So they started a series of ceremonies involving Inga which she of course had to pay for. She spent a lot of money and, in addition, had to be initiated into the religion.
She had to consult her godmother, go through ritual cleansing processes, take part in initiation ceremonies, pay for animals and a thousand other things that led her to ask for large sums of money from her family in Sweden, as the allowance they sent regularly wasn't enough.
They finally held the religious wedding, with two plaster figures that resembled them.
I kept telling her not to go through with it, that it was all a scam, but she didn't listen…until things exploded: we found out through a friend that Ernesto was saving up money to buy a room for himself. The best part is that he and his godmother had put together the whole scam and were splitting Inga's money.
That was the end of that sham-relationship. She went back to her country, disgusted from it all. She's never come back in years. She writes me, telling me she'll only come as a tourist. She's not interested in romantic relations with Cubans, much less with charlatans who use their religion for personal profit.