A Brief Example of Institutionalized Racism in Cuba
Isbel Diaz Torres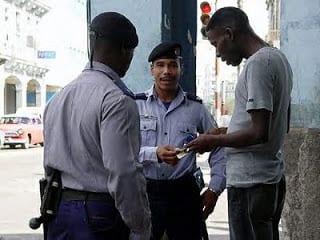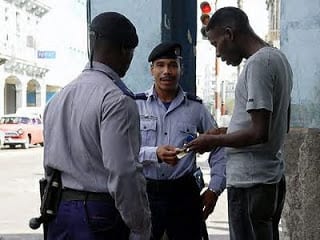 HAVANA TIMES — While talking to some German socialists in a noisy and touristy cafe on 23rd and O Streets, in Vedado, I watched a policeman in action on the corner of La Rampa cinema, asking to see the ID of passers-by.
After 30 minutes, we decided to escape the booming sounds of "Cuarto de Tula", as we could hardly hear our own voices over, and I took advantage of the situation to go up to the officer, who was wearing an unusual dark blue uniform this time.
This was our conversation.
– Good afternoon.
– Good afternoon.
– Could I ask you something?
– Go ahead – the policeman replied in surprise.
–  Is there a law which states that you must ask for the ID of… – he quickly cut me off here.
– As the authority, I am legally authorized to ask for EVERYONE'S ID – he stressed to me.
– But my question is, whether this law only refers to black men – I insisted.
– And who told you that I only ask for black people's ID?
– I've been watching you for 30 minutes from the cafe over there, and every time you've asked someone to show you their ID, they have been black men.
– That's not true! – he fumed and continued – You know that for questioning an authority figure, I can drive you down to the police station?,  he threatened me.
– Yes, I know you can, although that wouldn't be legal. Thanks and goodbye.
(end of the conversation)
As well as the clear example here of institutionalized racism, it's also evident how the term "authority" is confused with "authoritarianism".
The situation for black Cubans who dare to walk through touristy areas like Vedado, Old Havana or Miramar, is this wretched. They can live a bit more peacefully in the rest of the city, because our police aren't only in the streets to protect us from criminals, but to protect tourists from alleged "pestering".