New Police Arrest of Havana Punks
Isbel Díaz Torres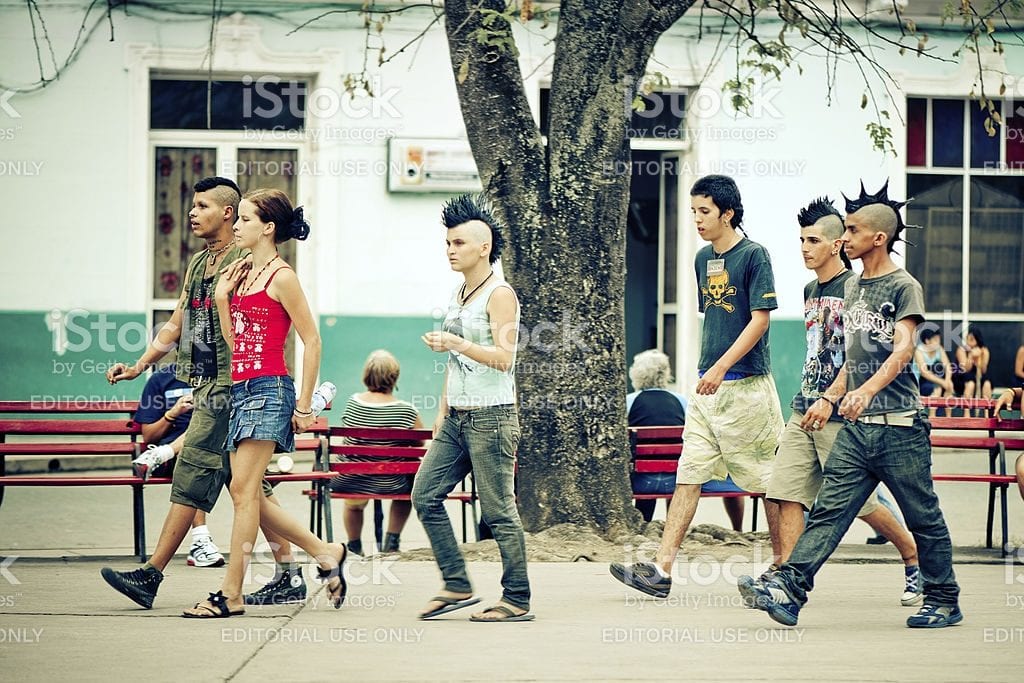 HAVANA TIMES – The latest repression against teenage Cuban punks took place on Friday, April 6, on Havana's popular G Street. Such arbitrary actions of the police agents in Cuba resounds.
Those arrested were Rodney González Otaño, Hansel José Castillo Rodríguez, Jorge Ariel Wilson de la Cruz, Marlon Sayas Moreno, Cristian Echarte Aguilera, Darien Martínez Robiro, Johana Parada Escul, Pumbaa, and Ana Karen.
Their friends and family have told us the injustice to which these people have been subjected, was for the simple reason of being in this place where many young people hang out, where a brawl took place in which they were not a part.
Right now, a minor remains in the Zapata and C Police station, while 8 teenagers (including 2 women, and none older than 17) are being held in the infamous VIVAC detention center, without access to a lawyer.
It was after 48 hours of imprisonment they were allowed to make a phone call of just one minute, while they were told that on Monday April 9, they will face the charge of "spreading of an epidemic" ( because in the brawl a garbage tank was overturned).
However, it is thought that instead of a trial they will make them pay an exorbitant fine, or send them into the Military Service; procedure to which the authorities have used before.
In addition, several punks from the municipality of La Lisa have been warned not to go to the meeting places of these so-called "urban tribes" in Vedado (usually, G Street). Those who have violated this arbitrary and illegal provision have been fined up to 2,500 pesos [equal to 4 to 6 months of most Cuban's salaries].
Of course, the appearance of the punks always makes them victims of the police, who judge them by their clothes, their tattoos, or their piercings. Such superficiality and mediocrity is typical of police forces throughout the world, and Cuba is not far behind.
Down with discrimination!
Down with repression!
Solidarity with our punk comrades!