The Price of State Classifieds in Cuba
Isbel Diaz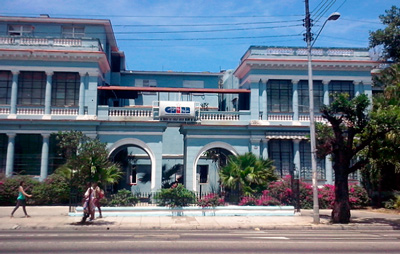 HAVANA TIMES – The launching of a new classifieds magazine and website – to be managed by the Cuban State through the Cuban Information Agency (AIN) – was announced a few days ago.
The press notes are praising this new option, which will compete with other, established classifieds sites, such as Revolico, Porlalivre and many other private initiatives developed within or outside the island.
Our "sharp", official journalists, however, didn't care to mention as basic a detail as the price of the service.
Bold as brass, I headed down to AIN headquarters, located next to Havana's Coppelia ice-cream parlor, and I asked for the information missing from our press articles.
The first detail worth noting is that the service will be charged in Cuban Convertible Pesos (CUC) rather than regular Cuban pesos (CUP). The amount will depend on the length of the ad. Thus, the first two, 30-character lines will cost a total of 0.85 CUC. All additional lines of text will cost 0.85 CUC each.
If the entire text is longer than 10 lines, then each line in excess of that limit will cost 1 CUC. For instance, an ad like the one below (which I came across in Revolico):
House in [Havana's neighborhood of] Diez de Octubre for sale – $ 12,000. Deteched house with porch, vestibule, hallway, 2 rooms, 1 bathroom, kitchen, large living room, backyard and side passage, with space for building a garage. It is a brick house in good condition, with strong walls (built before the revolution), granite-tile floors and very good metallic-frame windows. Serviced by gas cylinders. Water every second day. Willing to swap as well. Fully legal – the house figures in the property registry. Contacts: Alberto (cell: xxx, landline: xxx, email: [email protected]
A simple ad like this one would cost a total of 14.65 CUC (16 USD) – if it didn't include any photos, that is. If it did, those have to be paid for also. However, even though they've offered a press conference and said that the service will begin to be offered in May, they weren't able to tell me the cost of publishing images.
We could conclude that a normal ad could easily cost between 10 and 20 CUC, that is to say, the monthly wages of a regular Cuban worker. That is the offer made by AIN, which, in addition to operating this juicy business, will also sell a printed version of the magazine at 3 Cuban pesos.
According to Mirta, the employee at AIN's commercial department who saw me, they still haven't decided whether that payment will include publication in the printed and digital versions. They're still debating that, and we all know what happens when Cuban bureaucrats sit down to debate something…
A positive aspect of this is that the ad will be published for a month and can be accessed through any internal Cuban Intranet connection (cubarte, infomed, nauta, jovenclub, etc.).
The note published by Granma literally reads: "This allows the user to access the site from any Cuban network, without the need to have full Internet access."
Remember my hypothesis about the weekly film and series package? We can now include this classifieds service in the list of homegrown options (Segurmatica, Ecured, Nauta, La Tendedera, Nova, Reflejos, 2×3 and Orian), which the Cuban State is designing to ensure that Cubans do not enjoy full access to the Internet.