Isbel Diaz Torres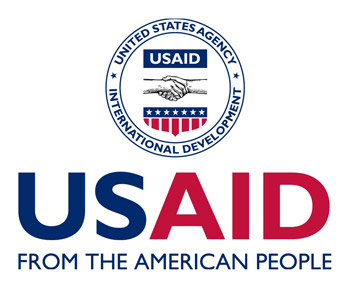 HAVANA TIMES — Images of humanitarian aid that USAID gives to third world countries reach my baffled eyes on a Cuban TV show, after a week of the Cuban government maneuvering against World Learning grants (because they receive funds precisely from USAID).
A music video that gathers together a large amount of artists, especially from the US, singing the beautiful song "Everybody Hurts" by REM, was shown on the "Todo Pop" program this Sunday, on Canal Habana.
Many of the shots in this video showed bags of food being distributed to the needy, in what seemed to be Africa, with the United States Agency for International Development (USAID) sign clearly visible.
Such a contradiction within Cuban government messages isn't anything new, much less within national media, which maintain out-dated pseudo-Stalinist ideology while promoting a superficial, consumerism and elite aesthetics, commonplace in any capitalist country.
While the system wears itself out to take university and pre-university students out of the classroom to make them publicly insult USAID with hysteric statements and slogans, the country continues on with its updating process that moves it further and further away from socialist pretensions.
It's well-known that USAID receives strategic guidelines from the US Department of State; however, if the Cuban government already directly deals with this Department, and longs for greater US presence in the national economy, then inevitably the moment will come when they will agree to deal with USAID, which is this country's institution that distributes the largest share of its foreign non-military aid.
What I want to underline here is that this is all a government farce and it doesn't have any real anti-capitalist grounds, nor is it trying to remain loyal to I don't know what ideological principles, but rather it is a model of relationship with the US that passes exclusively through the Cuban government.
Therefore, these same World Learning grants, but handled by the Cuban elite, would immediately cease to be "counter-revolutionary", if they were to benefit the children and grandchildren of those we all know too well.
Now, it's not only the Cuban government that has its well-known plans to perpetuate in power on the sidelines of the democratic process. The destabilizing attempts of the US government's lobbies haven't changed and will never change, no matter how much Obama modifies US policy, and puts them in tune with the new times we live in.
Private and public US corporations and institutions will search for ways to politically influence the island through areas such as education, agribusiness, culture and many others; and they will do this publicly or secretly, depending on the area in question.
The truth is that it is probably more likely that none of these two governments are in favor of non-mediated and direct exchanges between radically anti-capitalist people and groups in both countries. None of these two governments are ready to give up their interests (which are extremely powerful).
I think that the Cuban who studied in the US on a World Learning grant who appeared on Mesa Redonda was very brave by refusing to affirm the claim that he had been manipulated. And he said this to the program director Randy's face, live, on national TV, which is no small thing.
Cases of corruption, fraud, non-transparency and manipulation are also well-known; and this is something that damages the legitimacy of many people and projects. However, I ask is the Cuban government exempt from these cases? Of course it isn't.
So much so that in an environment where so little freedom, transparency and democracy exists (such as that in the world and in Cuba), everyone has their share of reasons. Hoping to maintain this purist position that the Cuban government claims is naive to say the least, because as REM's song goes (now with USAID bags on Cuban TV): everybody hurts… some time.