Jorge Milanes Despaigne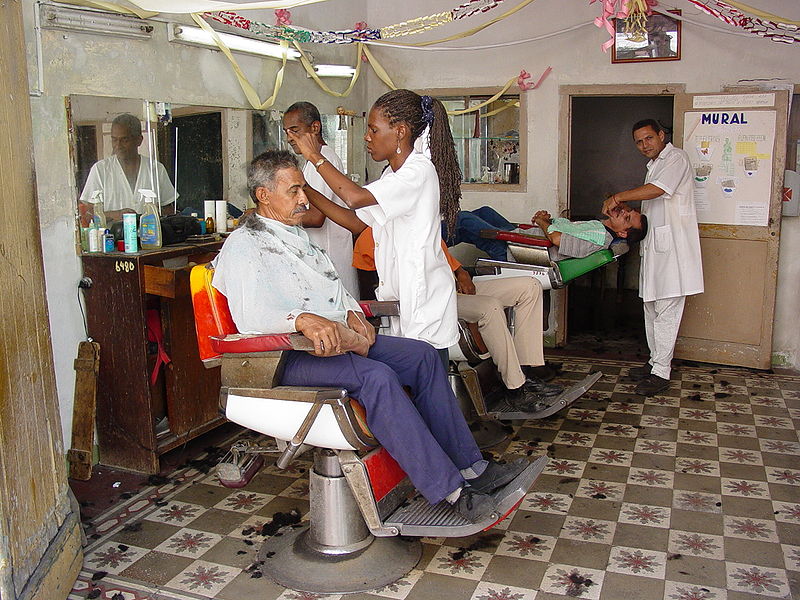 I was recently in Santiago de Cuba, a city that guards its histories and charms, as well as the immense warmth of its people and the climate that's endured there.
After walking on the historic Velasquez Balcony —where I paid one peso take pictures with my own camera— I walked around the Cathedral; though it's the one that almost brings me back to that city, that day it was closed.  Later I bought a bottle of seltzer water, the only thing that quenches my thirst, and then left for the neighborhood where people were to receive the image of the Virgen de la Caridad (the Virgin of Charity).
"And if you go to El Cobre, I want you to bring me a figurine of the Virgen de la Caridad," as the popular saying goes, expressing the feeling of devotion that we Cubans have for the proclaimed protector of the island. That was how my mother said goodbye to me the other afternoon, knowing that I would see the image that members of the Catholic community in this country go on pilgrimage to witness; the same one that was fervently adored by the "mambise" independence fighters who struggled against the Spanish colonial government two centuries earlier.
Four centennials have been celebrated by "Our Lady of Charity of El Cobre". Dressed in a beautiful shroud embroidered by artisans from Holguín, the image shines with the splendor with which the Cuban people applaud it and pray for the intercession of God in their daily affairs.
In the Sanctuary of El Cobre there are many demonstrations of gratitude – for the salvation of a child, the completion of university studies, the release of a prisoner, etc.  They reflect the intervention of this Mother in the lives of hundreds of thousands of Cubans.
The image that I saw in Sueño was not well protected by the display case.  The glass had apparently suffered a fissure from the crowds jamming in to visit.  Nonetheless, I hope that while the cracked glass remains unrepaired, people know to take care of our little virgin without touching her shroud or any other part of her gracious figure.