Their Word against Mine: Proselytizing in Cuba
By Jorge Milanes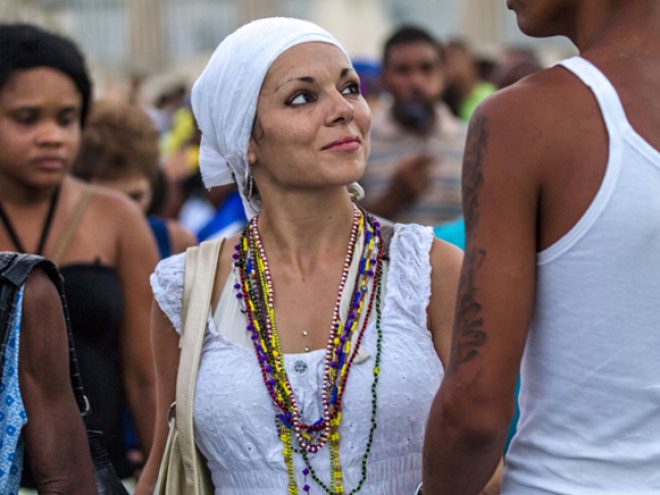 HAVANA TIMES – "Good morning my brother, we here are here to bring you God's word. Do you have time for us?" A man says to me, accompanied by another, who approach me outside my home when I'm on my way to work. They were holding some leaflets in their hands.
"I'm sorry, but I'm in a bit of a hurry, my time is gold as the famous song goes, Time is money…"
"Anyhow, you can enter the Lord's kingdom," they continued. "Let us show you what the Lord says in this leaflet about what you just said."
"I don't think I have the time you guys need but I can tell you that I am already in the Lord's kingdom, I believe in being a good person to everyone and to not impose myself," I explained.
"It also talks about that. Can we have a chat?" they insist, and I found myself forced to take a few steps in order to show them my haste, but they followed behind me, while I tell them about my religious beliefs, that I have an African-Spanish family tradition, members of the diaspora community who found themselves forced to adopt some things from Cuba's Catholic Church back then, in order to survive. "Can I carry on my way please?" We'll have a better opportunity to talk about all of this another day.
I thought that they had understood, but they hadn't.
"My brother, we would still like you to read these verses and when we meet again, you can tell us what you think. God bless you." "Uffff, they finally left. Now, I'm in even more of a hurry than I was before."
Persistence is acceptable when you are trying to achieve something in life, but it doesn't apply in these cases. I was very kind this time, but I have beared witness to heated scenes with people who have different ideologies and end up saying things like: I don't care about your religion, I'm a santero, don't even think about coming back, etc…
Some religious groups in my neighborhood regularly take part in invasive procedures but they don't always bring in good results. I believe they would have greater success if they were to have a bit more prudence and perspective.