Jorge Milanes Despaigne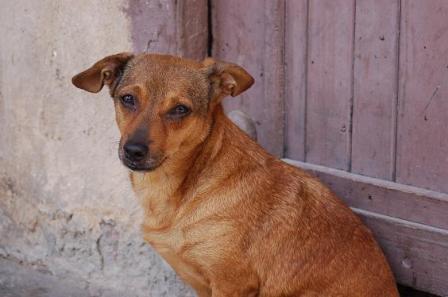 What astonishment I felt when I got home to find two plastic water bottles, one sitting on each side of the entrance!  I wondered, what reason could there be for those bottles, which for the first time I had seen between the two columns out front.
I went inside concerned with finding out if my mother knew who was behind this unusual practice, but just then the telephone rang.  Since I had a long conversation with a friend, I forgot about the matter of the bottles.
The following day, when I was ready to head off to school, I saw those two bottles at the door again.  I was in a hurry so I didn't have time to go back in and ask, so I continued on.
Later, when I came back home, I found a man yelling at his son:
"Don't touch that, it's brujeria (Afro-Cuban witchcraft)," as he gave the child a quick spank."
I really felt bad. I still didn't know what the bottles were for.
The whole afternoon I was impatient. Like a sentry waiting dawn, I waited for my mother or sister to finally give me the answer I deserved.  Then someone knocked at the door:
"I'm coming," I replied.
I was surprised to find my friend and his wife.  I hadn't seen them for four years, since they both live in Spain.  We greet each other effusively and I invited them in.  We talked for a good while, though I was still concerned about the situation at the door.
We were talking about everything past and present, how things are for them over there and such.  But every so often the images of the bottles came to my mind, triggering a veritable storm in my head:
"You weren't surprised to see the bottles at the entry?" I asked my friends.
"No, we know why they're there," they responded.
I was left silent.  Luckly for me she continued, saying:
"Jorgito, people also put them out in my city.  They keep dogs from peeing on front of the door!"
?