What Does It Have to Do with the Chinese?
Jorge Milanes Despaigne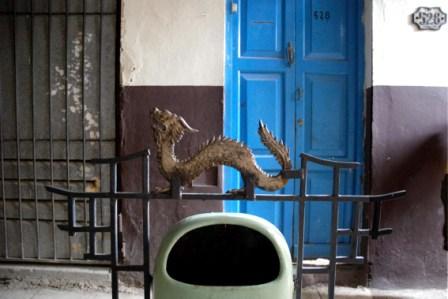 The newspaper Tribuna used to be very much in demand in the 1990s by the Cuban public. Inside it you could find the breakdown on how the rationed food would be distributed in each municipality of the capital city.
Although today that section of the paper is threatened with disappearing, since the "the basic family food basket" (the ration book) is coming to its end, people still look to that newspaper when interested in finding out "what will be coming this week to the corner bodega store."
On Sunday my mother picked up a copy of the Tribuna, and after reading it for barely a couple minutes, she closed the paper slowly. At the same instant her face reflected concern.
"It doesn't say anything about coffee!" I heard her say.
"Could it be that they're going to sell it at market prices?" I asked her.
"Probably," she answered.
For Cubans, coffee is like the gasoline that cars need. Without this java they behave like zombies, and when they begin to miss it, they can react extremely violently. If they don't get it, well, it´s like what my mother said…
On Monday the news across the island was that the coffee ration for May would be sold in the second half of the month and that the quota for children under six years of age would be eliminated. But the most worrisome news was that it would be sold for four pesos per packet (previously these cost 5 pesos each), because 50 percent of its content was going to be blended — once again — with "chicharos" (dried and milled peas).
At noon I went by the La Escorial café in Old Havana. If previously a kilogram of my favorite brew was expensive there, now they had doubled the price. When I found this out, I recalled my mother's earlier scream:
"I feel like damning a whole generation of Chinese!" she yelled.
"What happened, mom? What does that have to do with the Chinese?" I asked, though not really expecting to understand.
I don't know with exact science if she was telling the truth, but with good reason my eyes opened wide:
"Yeah sonny, the Chinese are to blame for that mixture, because they were the first ones to teach it to us Cubans."