A View from Cuba on the Merits of Having Little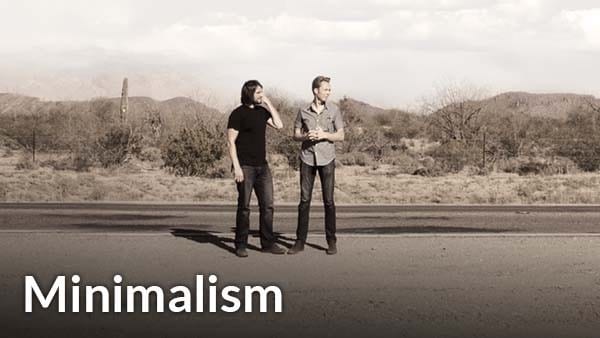 Kabir Vega
HAVANA TIMES – This might not be the most pleasant read for those who were born and have grown up with the comforts of a capitalist society. I am going to talk about the movie "Minimalism: A Documentary about the Important Things."
Before watching this documentary, I had absolutely no idea that this movement existed, which is an example of good judgement to stop the debauchery that is endangering the future of our planet.
However, I get the sense that Minimalism is an incomplete process of consciousness raising.
It's not that the people behind the movement are wrong, some of my own beliefs coincide with theirs. However, I believe that its followers ignore what real abstinence is.
I can understand that more sensible people in over-supplied countries, where consumerism is a part of everyday life, find trying to live with a less an adventure. But, that's only half of this tumultuous reality.
Cuba is a country where the population have been living with clipped wings ever since 1959, restrained to living a sub-minimalist life without any real opportunities to prosper. Living from day to day with the absolute minimum without even being able to ensure there is food on the table the next day sometimes. However, many Cubans feed off of hypocrisy and the mundane reality that surrounds them and they become incapable of admitting just how poor they really are.
This is why a real Minimalist isn't someone who rejects comfort and consumerism just like that, they should first get to know those who have absolutely nothing and what this permanent reality means to them. It's important that they understand what it means to live a life where poverty is the only choice you have.
There's a scene in the documentary that illustrates my point. Several people do the "333" test, which involves living with 33 items of clothing for 3 months.
It's a great test for them, almost a spiritual experience. Wearing such a limited number of clothes and also to not let your friends or work colleagues realize that you have been alternating these same items of clothing over the three months.
But getting back to Cuba, I will only give you examples I know firsthand (I don't need to mention countries that are in a worse economic state than us).
Ever since we were children, we could memorize not only what we had in our own wardrobes but what was in our relatives, friends and even schoolmates' wardrobes. Most of them didn't have anything but one nice outfit to go to elegant places in, up to four relatively decent outfits to walk about the neighborhood in and all of the old clothes that hadn't rotted yet were worn around the house.
And don't even get me started on shoes! Most people only had one pair for the whole academic year and some didn't even have that, they had to look after them for three, four or even the five years of university.
You could cover up the fact you had an almost bare wardrobe in the summer, but when winter comes around, even the most pretentious are discovered when they only wear one coat over the entire season. It's a good thing that winter doesn't last very long in Cuba…
Another thing that minimalists propose is to live in super small homes, with the advantage of becoming the owner sooner and not having years of loans, interest and anxiety, with the risk of losing the house and mortgage payments in one swift blow. These mini-homes are designed in a way so as to make the most of every inch of space, including foldable and multifunctional furniture.
This will always be their choice, of course, and if they decide to change their minds in the future, they can go back to living in a spacious house or rent out an apartment or buy one with a mortgage. They will never know what it is to live in a house that is less than 100m2, where more than 10 people live together (all from the same family), as many as four different generations under the same roof.
This is why I say this is an incomplete level of awareness, and it is important that they learn about those who live on the sidelines of prosperity before they go rejecting consumerism and excessive comforts. Because to really enjoy living with very little, you need to see reality in all its dimensions.