Cuba Lives Decades Away from the Present
Kabir Vega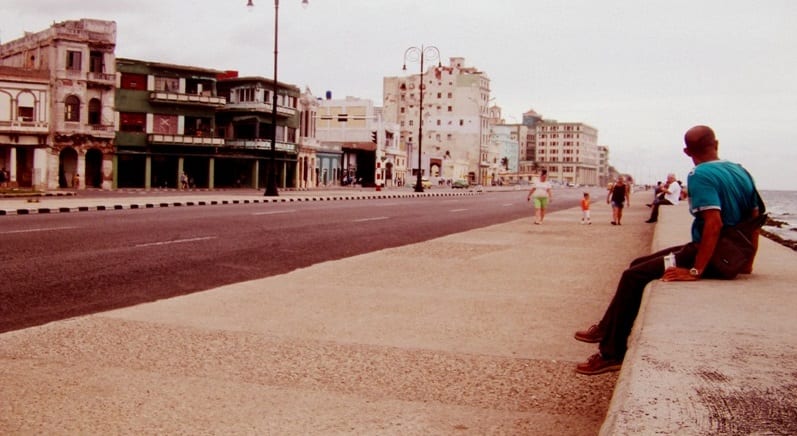 HAVANA TIMES – Cuba is a strange island, a country with a warped timeline, a dimension apart in this planet where the present is ten years away from us, in the future.
A country where the capital is made up of buildings that are over 60 years old, many of which are in ruins, and last century's cars drive along its streets, while technological progress is only thanks to the First World's left-overs.
We live in a society where your political beliefs are worth more than money, a stagnant economy that prevents any citizen from making progress, a dystopic land ruled by judges who don't punish evil, but authenticity and the desire to be free instead.
Most foreigners find this Caribbean island to be a fantastic place, a feeling that I can't help but condemn, especially those who praise Cuba's revolutionary process and call it the "Communism of Eden", because they haven't come to stay, at the end of the day.
Few can imagine what young people have to go through, all the things they have to do so they aren't left behind.
It wasn't until the second decade of this milennium that having a computer was more or less commonplace, while it took another ten years for having a "mobile phone with a line" to be normal (a relative "normality" given the fact that you can't buy a mobile phone or line for it with state-paid wages, much less if you buy this phone from an ETECSA store).
Cuba's alternative network was born as a result of the spontaneous desire to have access to the Internet, and it is young Cubans' most bitter wish. They try everything they can to feel "online", but they just end up more and more unsatisfied as time goes on, wanting to devour real technological advances even more.
And, what can I say about young vanity? Just having a pair of (original) brand shoes means sacrificing food on the table for several months, while back in the early 1990s, Cubans who were going to travel would turn to the internet surfing room in Capitolio, or homes with illegal Internet services, to try and catch up to speed with the latest fashion trends of the country they were going to visit so they would be in keeping with the times.
All of this forms part of such a strange and mindbaffling reality which is really hard for foreigners to understand. This also gives rise to a kind of chronic maladjustment in Cubans who emigrate, when they come face to face with the velocity and rigor of the First World, which is truly online, and they feel like indigenous people in a civilized world.
I recently experienced a small, but frightening, sign of this when I met a primary school child, who asked me whether I knew the Yu-Gi-Oh series (a Japanese comic, cartoon series and card game). I was worried I wouldn't be able to meet his expectations because it had been years since I had watched the series and I knew both the game and the cartoon had evolved a great deal in the last few seasons. However, he was referring to the oldest version of the cartoon, the one that was broadcast in '98 to be exact, and the cards he was playing with were older that my own when I used to follow this trend back in high school. That was seven years ago.
If this child were to travel abroad and play with other children his own age, he would probably suffer a great deal in the beginning, seeing how they leave him out because he doesn't know anything about the game.
The saddest thing about all of this is that the people who rule this country, their children and grandchildren, don't live in this warped timeline. They have access to an alternative Cuba that follows the pace of the First World. It's only the Cuban people, ordinary citizens, who are stuck in a time bubble.