Kabir Vega Castellanos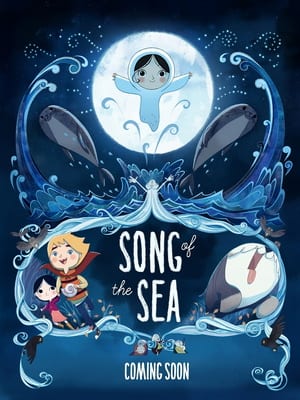 HAVANA TIMES — It's becoming more and more difficult to find a movie I like these days.
Comedies – at least the kind of US comedies we get here – seem only to compete in terms of vulgar, obscene and scatological jokes.
Television series involve such complex and clever plots that they end up being unrealistic. We see increasingly hackneyed, stupid characters and scenes brimming with a kind of violence bordering on sadism, as well as more and more spectacular special effects aimed at increasing profits.
These are the new standards applied to animated and live-action films, the kind that are passed along from USB drive to USB drive, or copied from the "package," in Cuba.
Year after year, films with absolutely predictable plots (with higher doses of sex, morbid situations and violence) continue to be dished out. Nobility and innocence are rarely valued and, when not omitted, these are often derided.
What's sad is that this corrupted art is what the general public demands and, owing to these demands, fewer and fewer production companies are willing to risk doing something different.
Twenty years ago, people valued simple stories, and many were as simple as the tale of a small-town kid that ended up adopting a stray dog. Some were even so popular they made sequels and trilogies, and manufactured products based on these films. Dogs were trained to become movie stars, because that is what the public wanted to see.
With the development of new technologies, everything is done with computers these days: CG animals talk and look more and more spectacular, becoming less believable and making the stories emptier and emptier.
Luckily, there are still those who pursue other concepts. The British film Still Life, for instance, is one the best works of art I've seen. It is an apparently simple but actually quite profound story: a man hired to deliver eulogies at funerals gathers information about people who have died alone, without a relative or friend to bid them farewell from this world.
The 44-year-old protagonist searches for information about parents or friends of the deceased, to inform these of the death. If he can't find anyone, he himself arranges the funeral rites and even draws up a eulogy for those who have passed,
His boss looks down on him because of his devotion to his work. He represents the common, pragmatic and irreverent attitude of the world, which finds value only in active life. The film, which has a rather unexpected ending, demonstrates that noble actions are their own reward.
The Song of the Sea is an animated film by Tomm Moore, the director of Brendan and the Secret of Kells, another unusual film dealing with Celtic mysticism.
Though both are traditional, 2D animations, the exuberance and elegance of the drawings at times remind us of the images of a kaleidoscope. The Song of the Sea is an unpretentious story devoid of the cleverness and typical hooks used in commercial animated cinema.
The peculiarly beautiful art direction combines with the music and a folkloric atmosphere, to convey the message that there aren't good or bad people out there, only beings who give their best in the midst of their personal conflicts.
I have often spoken with my friends about the shortcomings of current cinema, in the hopes they will understand my concerns.
I have almost never managed to make them identify with me. However, I was gradually able to see that, despite the fact they accept and even like violence, obscenity and other such phenomena, occasionally they feel the need to see something different, something that gives us hope back, reminding us that the good exists and is our destiny.