The Other Dangers of Dengue
Kabir Vega Castellanos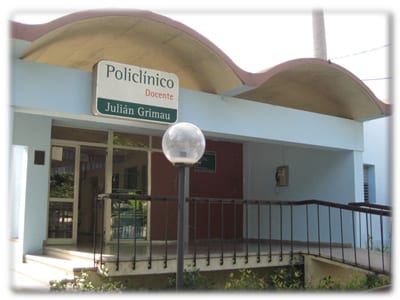 HAVANA TIMES — As the result of a long media campaign and a wave of fumigations against dengue, the dangers of this virus are well-known, a virus which can be lethal in some cases. However, health professional's rush to diagnose it can also be the reason for chaos.
A friend told me that he left his polyclinic running because he was ordered to admit himself into a hospital because of his blood test results (which were within the normal parameters). Because of his experience as an asthmatic, he was sure that he was under the influence of a flu which could turn into a tightening in the lungs. All he wanted was an X-ray and if he was right, some antibiotics.
In order to be admitted, first he would need to wait while they call up all of the hospitals where dengue cases are being dealt with and see whether there was a space for him in a room there. Then, he would have to wait for an ambulance or have to make his own way to the hospital. For refusing to go, the doctor didn't tell him what to do and threatened him instead saying that the police or the MININT (Ministry of Interior) would pay him a visit at home.
Of course, nobody went around to see him, not even the family doctor. As he continued feeling ill, he went to the Naval hospital and when he was seen, he described his symptoms but left out the fact that he had had a fever. That was how he received efficient treatment and solved his problem, which wasn't anything close to the frightening virus.
When my cousin complained about not feeling very well, the doctor at her polyclinic, in Cotorro, told her: "You have dengue so you're going to have to be admitted." She asked him whether he could get her a urine test done as she felt like it could be her kidneys. The doctor answered that it would be useless as what she had was a clear-cut case of dengue, but she insisted and the doctor reluctantly gave her an order for a urine test.
When he gave her the results, the doctor was forced to admit that her blood work was normal. When reading the urine test in an impolite tone he said: "Well, you got what you wanted… You have a kidney infection." As if she had given it to herself just for the mere pleasure of getting sick and injuring the doctor's professional pride in the meantime.
As a result of these mediocre, rash and without tests, a lot of patients are made to lose time, as well as fostering people's fears towards hospitals. None of my friends immediately go to their local polyclinic if they feel ill. They only go as a last resort if their illness doesn't fade away or when they need a piece of paper to justify their absence at school or work. Even so, they always leave out the fact that they've had a fever.
However, the result of dengue being considered worse than Satan means that others use it in their favor at the same time. Young people who are doing their military service confess that they go to the doctor and describe false dengue symptoms so that they can temporarily escape their camps.
So they have their so-called "holidays" while being examined. Tests always come back negative obviously. They don't think about the fact that they are taking up hospital beds, medical assistance and food which is destined for really sick people.
Doctors also don't seem to be aware that many of these cases are misdiagnosed; they are workers who stop working unnecessarily. All of this over the top prevention and intense paranoia is a waste of the State's time and resources.
Another very sad thing to see is that patients' opinions are completely disregarded. When somebody tries to say what it is they're going through and tries to suggest it out of intuition or experience, it's always welcomed with the same rude question: "Are you a doctor?"
Even though a person may not have studied medicine, they have spent a whole lifetime living with their own body and watching how it behaves. It's an irrefutable fact and must be respected.
After all, people are right when they say that doctors make the worst patients.